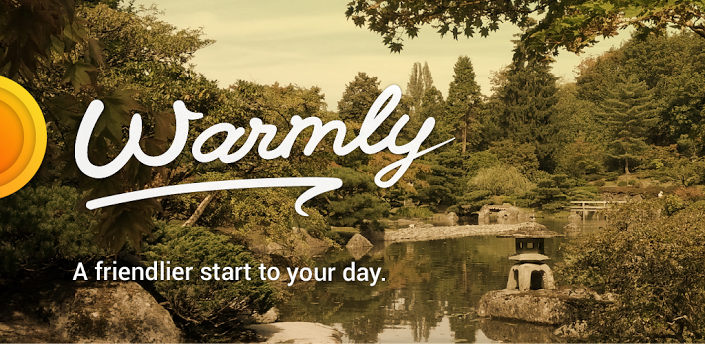 If you're like me, then you need an alarm clock to wake up on time every morning. And because I need an alarm clock to wake up every morning, I get tired of my alarm sounds very quickly.
But I've recently discovered an app that's better than most annoying alarms I've ever used. It's called Warmly, and it's a fun alarm app that wakes users up in a number of unique ways.
From the very first Warmly screen, it's clear to see that this app is a little different from your typical alarm clock. Instead of seeing a selection of sounds from which to choose, Warmly lets users pick symbols based on the environment they want Warmly to replicate.
You click on the fried egg symbol to be woken up with sounds of breakfast being cooked, complete with the sound of bread being sliced and bacon being placed on a fryer. The idea is that natural, enjoyable sounds are just as effective at waking people up as regular alarm sounds.
So far, Warmly alarms include:
-Airport sounds (like if you were to live close to an airport)
-Birds chirping
-Ocean waves
-Bacon and eggs in the frying pan
-And several other sounds that I haven't tested yet
Like many good alarm clock apps, Warmly goes to work a few minutes before your alarm is actually scheduled to go off. The alarm starts off very quiet before eventually rising to a crescendo around the same time your alarm is actually scheduled to go off.
Eventually, the ambient background noises mix with real alarm clock noises, although these sounds still tend to be less intrusive than traditional alarms.
Cons
Warmly isn't perfect. Here are two faults I have with the new alarm clock app:
-It's $1.99, which is a bit annoying when there are lots of free alarm clock apps out there
-When you wake up to sounds of fried bacon and eggs, you expect to find delicious fried eggs and bacon waiting for you in the kitchen, only to walk into the kitchen and be greeted with disappointment and hunger
In defense of the $1.99 price point, the founder of the Chaos Collective (the company that created Warmly) says:
"If it's not worth the price of a cup of coffee, [they] aren't doing their jobs."
Yes, Android has a bunch of unique and creative alarm sounds from which to choose. But I've grown sick of those sounds. Waking up to beeps and boops and scary alien sounds from an electronic device isn't really normal, and that's why Warmly may be worth a try – especially if you have trouble waking up in the morning like I do.