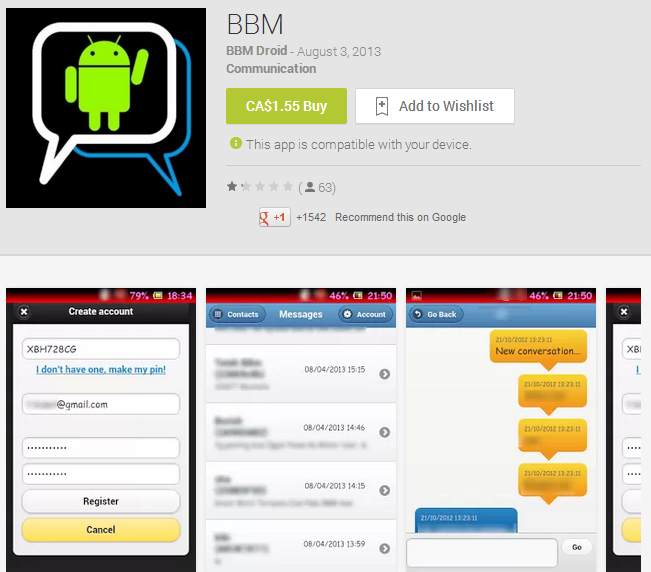 RIM/Blackberry will be releasing BBM for Android within the next few weeks. In fact, they could be releasing it tomorrow for all we know. For months, we've known that BBM for Android will get a summer 2013 release date, and we can basically confirm that the release date will be sometime in August.
Since August is nearly half over, BBM will be released very soon. Unfortunately, some shady folks have taken advantage of the much-hyped upcoming release by uploading fake BBM apps to the Google Play Store. These fakes first appeared several months ago, when BBM for Android was first announced. With just weeks to go until the official release, new fakes are appearing every day. And unfortunately, thousands of Android users have actually fallen for these poorly described apps.
Most of the fakes aren't exactly viruses – instead, they just charge you a buck or two to buy the app. This BBM fake, for example, costs $1.50 and doesn't do anything to your phone (it doesn't even pretend to install a chatting app, apparently).
When the real BBM for Android gets released, One Click Root readers will be the first to know. Check our blog daily for the latest news from the world of Android.