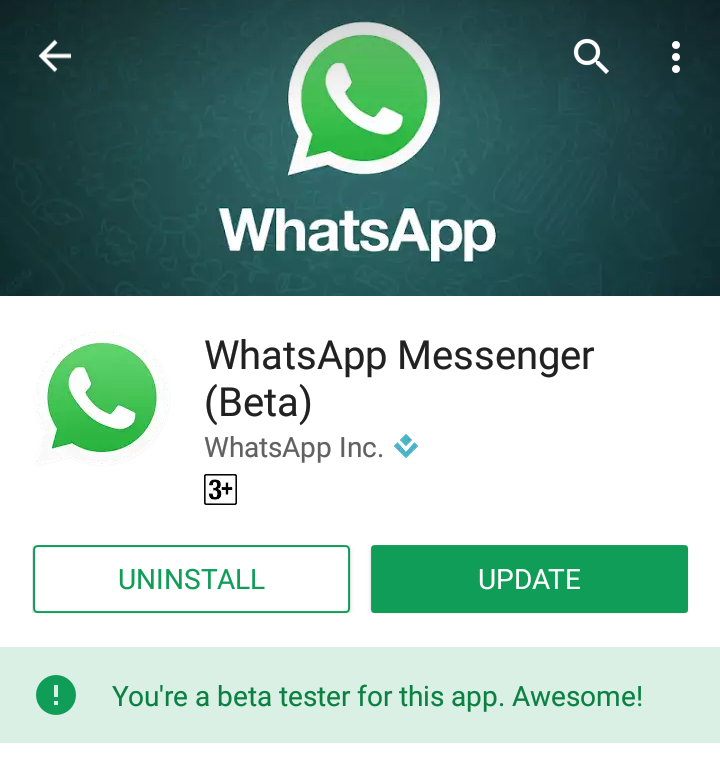 WhatsApp is a great app, and it's just getting better with these cool new updates, at least the confirmed ones.
The app's recent update was on September 15, 2018, with its 2.18.283 version. It added new user-convenience functionality such as the group messaging restrictions. But, what really caught our attention was the news that it's working on a dark mode. Plus. They're working on to improve replying to a message with the "swipe to reply". These are not official yet, but we've got a tip from a very reliable source.
WhatsApp is getting Dark or Black Mode
WhatsApp is arguably a great messaging app with tons of cool features like group calls and suspicious link detection. And while the dark trend is growing, we were tipped that they're working on a dark theme too.
According to WABetaInfo, a certified Twitter tipster, that WhatsApp will finally include a dark mode or black mode on its next updates.  Although the Facebook-owned application has not released an official statement yet, we are about 75% sure that this is happening coming for WABetaInfo.
It is also unsure if the app will be getting a dark mode or black mode. But, what's the difference between the two?
Dark mode is just some colors not actually turning black but replaced with darker colors. For example, we'll be seeing darker green, darker yellow, darker blue, etc.
Black mode, on the other hand, is more beneficial because it converts almost the entire background to black. This means more battery life especially if you're phone has an OLED display. OLED is able to turn off individual pixels in order to show blacks, providing a deeper black and saving energy in the process. Plus, it negates radiation so it saves your eyes as well. But, this is only for OLED displays. The same benefits do not apply to LCD screens.
So, between the dark and black mode, we really hope WhatsApp will push on the latter option if the rumors are indeed true.
WhatsApp Swipe to Reply
WABetaInfo also revealed a new upcoming WhatsApp feature called the "swipe to reply".
The new feature allows users to swipe on a message to reply. Instead of holding on a specific message and tapping the reply button, this time you will only need to slide your finger on the message to initiate a reply. It's not much, but it saves time.
WhatsApp Group Messaging
As aforementioned, WhatsApp is a great app for group chats. It's easy to use and manage. The app released an update on September 15 that includes Group chat restrictions.
Group admins will now have the option to choose whether to allow "only admins" to send messages to the group and restricting other group members. Non-admins will still be able to read the messages sent by the admin, but can only reply privately by tapping the "Message Admin" button.
If you've installed the September 15 update then you can now enjoy this feature. To enable or disable the feature, simply go to "Group Info" then tap "Group Settings".
That's every update we know of WhatsApp for now. Make sure to keep this awesome app always updated to enjoy the newest features.