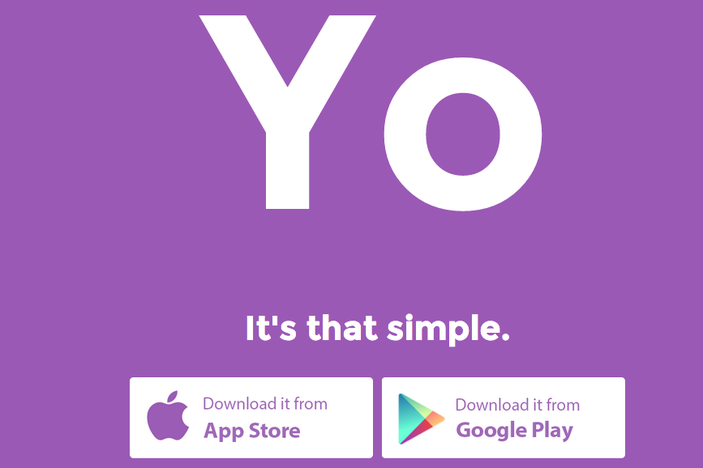 Picture this: one day, you're sitting with your friends talking about the stupidest app ideas you could possibly think of.
One of your friends says, "What about an app that only lets you send a single word to your contacts?"
"Yes", the group would reply back. "That sounds really stupid."
Well, the jokes on you because an app that does nothing but say the word 'Yo' just received $1 million in venture capital funding.
Here's how the app works: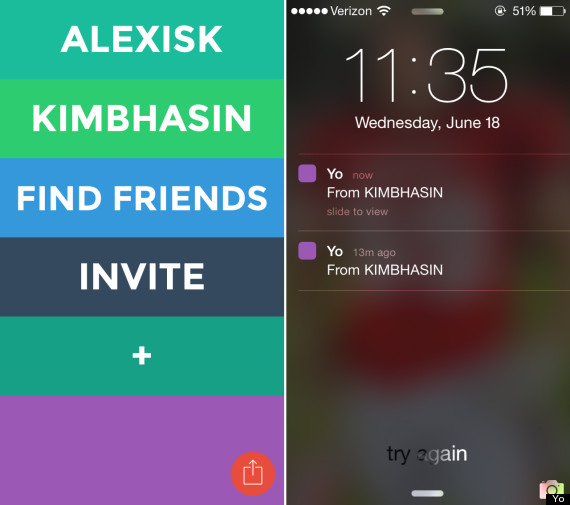 You download the app
Add your friends
Tap on a friend's name to send them a 'Yo'
Each Yo is accompanied with the word 'Yo' as well as a sound notification
Yo was created when the developer, Or Arbel, needed a way to easily call his assistant. Apparently, typing two letters was too difficult and opening an app and tapping someone's name was easier.
Anyways, 50,000 people have already signed up to use Yo and sent a total of 4 million Yo's to one another. It's been highly praised for its design and, of course, its simplicity.
And yes, Yo just received $1 million in venture funding. How will the app monetize its userbase? Does monetizing a userbase even matter in Silicon Valley anymore?
You can download Yo for free from the Google Play Store.
Possible uses for 'Yo' include:
-Sending a 'Yo' to your friends to tell them you're outside waiting to pick them up
-Sending a 'Yo' when you're at a bar or club and ready to meetup
-I don't really know where else you could use this app where it would be superior to a text or any other form of communication.
"App that Sends Only the Word 'Yo' Receives $1 Million in Venture Funding" sounds like a headline from The Onion, but it's a real app that actually exists. This just goes to show we have no idea which apps will fail and which apps will succeed.