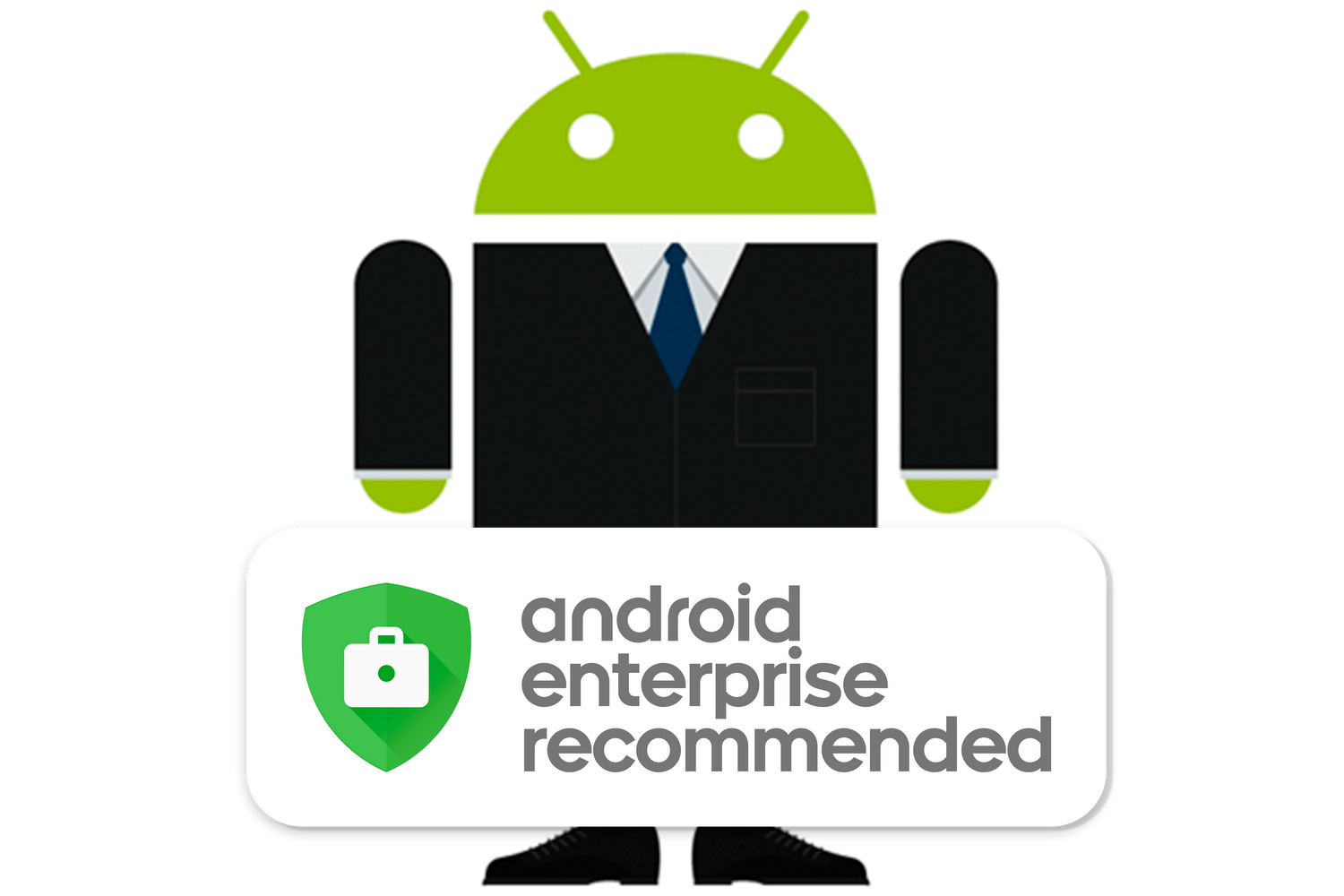 Android Enterprise Recommended was first announced in February 2018. Its main purpose is to help enterprises know if they're investing in the right technology. The program aims to make it easy to select, deploy, and manage Android devices and services for your organization.
This also helps manufacturers to easily look for business partners that have been evaluated by Google. In short, the Android Enterprise Recommended program provides confidence to organizations and businesses that they are investing in the right device and technology.
The program has curated a list of the best Android phones that has high security and can easily deploy a large workforce.
Google's List of Strict Requirements
Being selected by Google as part of the program is not an easy feat. The company has several standards that an Android phone should meet before qualifying for the Android Enterprise Program.
These are the requirements:
Minimum hardware specifications for Android 7.0+ devices.
Support for bulk deployment of Android devices including zero-touch enrollment.
Delivery of Android security updates within 90 days of release from Google, for a minimum of three years.
Availability of unlocked devices, direct from manufacturer or reseller.
Consistent application experience in managed profiles and on managed devices.
For item No. 1, the minimum Android 7.0+ specs mean 2GB RAM, 32GB storage, 1.4 GHz speed, 8+ active battery hours, and more! Regarding security, the Android phone must have security updates every 90 days. It should also have an unlocked device available for purchase through either direct from the manufacturer or a third-party distributor.
Android Phones included in the program
There are only more than 50 phones included in the program and most of them come from known brands. These phones are high in security so it's obvious that Google will only select units released by 2017.
Premium or high-end phones released by these brands are included in the list: BlackBerry, Datalogic, Google, Honeywell, Huawei, LG, Motorola, Nokia, Point Mobile, Sharp, Sonim, Sony Xperia, and Zebra. Brands that aren't mentioned don't have a phone that was able to meet Google's standards.
The phone must also have the basic apps required upon purchase and provisioning workflow requirements such as managed devices, work profile, and enrollment.
Rugged Phones that qualified the program
Don't judge the book by its cover. The list is not only composed of premium phones. There are rugged phones that were able to pass the standard.
Very recently, Google announced that these flagships are joining the club: Zebra TC20, TC 25, TC51, TC56, TC70X, TC75X, Honeywell Dolphin CT40, Dolphin CT60, Dolphin CN80, Sonim XP8, Point Mobile PM45, and Datalogic Memor 10.
A rugged Panasonic phone will also become part of the recommendations in the next few weeks or months as Google announced. These rugged phones are guaranteed to receive 5 years of security updates instead of the 3 years standard for other Android Enterprise Recommended phones.
If you own a business and plan to invest in communications, better choose Google's list of recommendations for a more secure transaction and smoother work deployment.