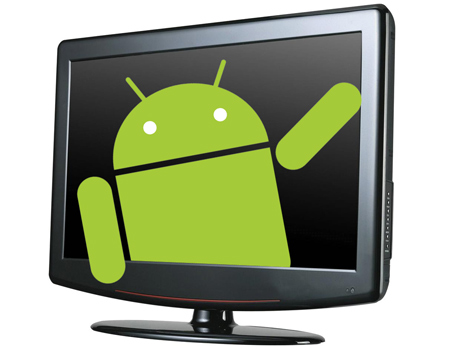 Google, after its tremendous success with the Android smart phones, is now getting into the video games entertainment segment. Video gaming today is totally different to what gaming enthusiasts have been used to since the last few years. Bulky consoles and closed ecosystems have given way to sleeker smart phones powering these games and they have spawned a totally new ecosystem of small as well as independent studios churning out games like never before. Names like Ouya, Amazon Fire TV, Nvidia, Mad Catz and some others have been dominating the micro-console space till now. Google with its Android TV is all set to shake things up in this segment.
Android TV – Processing Speeds At Unbelievable Levels
There is no doubt that current technology made available by companies like Nvidia have transformed the gaming capacities and experience of Android smart phones, tablets and other devices. The GPUs now can easily exceed speeds offered by Play Station or even Xbox 360. Gamers will remember that when PS3 was launched, Android 1.0 was still in its conceptual stage. But the strides made in the last couple of years have made gamers switch to smart phones to enjoy their gaming experience as they are getting screen size, vivid graphics and superb processing speeds on them.
The variety of games offered by developers is another plus factor that is driving sales of smart phones, tablets and phablets. High definition gaming is now affordable to many and Google with its Google Play initiative has managed to take video gaming to the masses.
Great Opportunities For Developers
What has been remarkable is the growth of several new small shops with talented developers coming out with new games, updates and other such interactive elements. Google Play offers a turnaround time that is quick and rewarding for developers to keep introducing new stuff and the free-to-play facility is all the more encouraging for developers to experiment with their creativity.
Android TV promises to remove the current separate tiers for gaming. With more and more screens running Android, the video game ecosystems for mobile, PCs and consoles are bound to fall apart and mesh into one single entity with hardly any distinguishable features. The key differentiators of big-screen gaming such as power and input are now available on smart phones. People are no longer going to get confined to their television sets in their main room juggling their consoles to play video games when they can get a similar experience on their smart phones. They only need to plug in their device into the power socket to enjoy uninterrupted hours of video gaming pleasure.
Android L – Will Bring About The Change
Before the release of the Android L, there were no standards for button mapping or how gamepads should be working. That made it tough for developers to focus on controllers. Android TV will now make it possible to have controllers working again and this will translate into direct controller gaming experiences on the tablets and smart phones. The single platform power will be too enduring and tempting to resist.