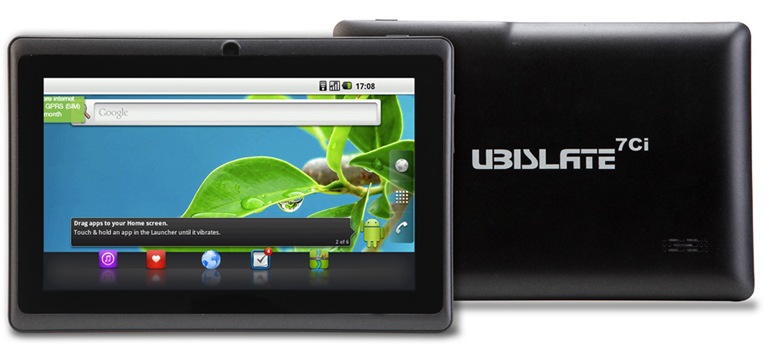 The Android operating system offers a range of different tablet options to consumers. Android tablets range in price from around $150 to $1500. Or at least that's what we thought.
A new $20 Android tablet is taking the world by storm. That Android tablet is the Ubislate 7ci, also known as the Aakash2. Fortunately, those names weren't chosen to appeal to American tablet users. Instead, they're catered to Indian consumers, who are currently the only ones who can buy the Ubislate 7ci.
The Ubislate 7ci was built by a Canadian company called Datawind. Datawind specializes in data optimization technology that is designed to deliver modern technology while using the smallest possible amount of bandwidth. It's popular in India because 3G and 4G networks aren't yet the norm there. And Datawind has found a one billion person market that really loves to use cheap tablets that require a minimal flow of data.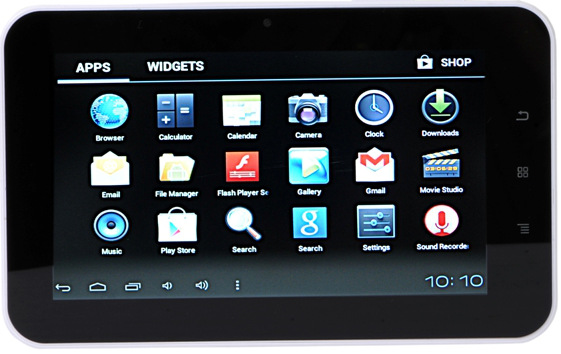 Subsidized tablets versus non-subsidized tablets
There is a catch to this $20 tablet. There's always a catch. With the Ubislate 7ci, the catch is that 'only' 220 million people in India will be allowed to purchase the 7ci. Those 220 million people are students, for whom the government is subsidizing the cost of the tablet. The price of the tablet for 'normal' Indians is $40.41, so the subsidy basically cuts the cost in half.
There's also a subsidized cellular version of the Ubislate which costs $46. The students receive the Wi-Fi only tablet, but consumers who want to use the tablet as a phone can pay extra for the cellular version.
Is it actually any good?
So now here's the real question: is this cheap tablet actually any good? Here are the important technical specs to know about it: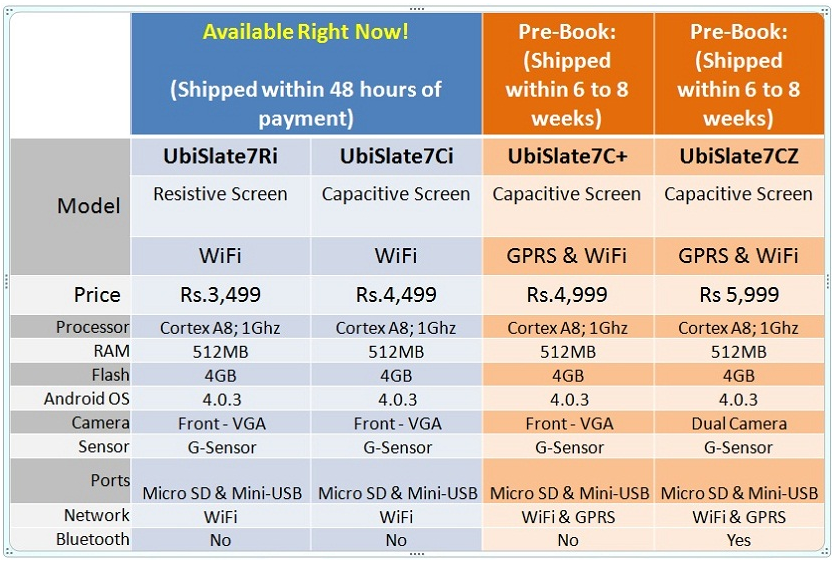 -Dull slate gray color
-About the size of a Kindle Fire HD
-800×480 LCD screen
-VGA camera
-MicroSD slot
-2.6GB of internal memory
-Wi-Fi 2.4GHz networking
-No Bluetooth
-Cellular model includes network connectivity and GPS functionality
-1Ghz AllWinner Cortex-A8 CPU (if you're never heard of this brand, don't worry – it's a random Chinese company)
-Runs Android 4.0.4, surprisingly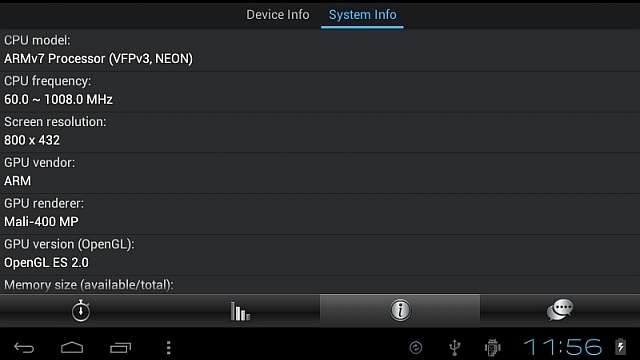 Sure, the Ubislate 7ci might be laughable compared to some of the newer smartphone models. But it costs a tenth as much as many of those models. And in a country where the average annual salary is $1219, a $20 tablet has the power to bring a touch of modernity to a large part of the country. And since the tablet is being specially offered to Indian students, look for the Ubislate 7ci to make a big impact on Indian education.
Check out the official website for the Ubislate 7ci here.