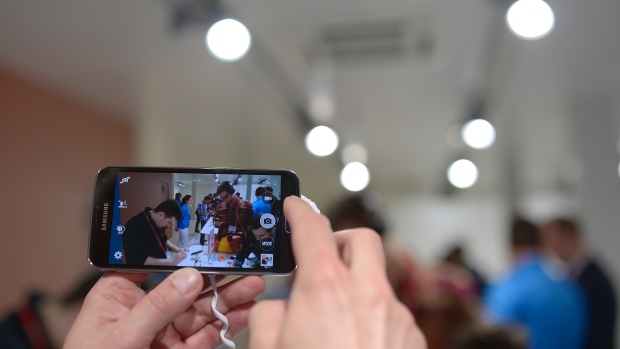 The Galaxy S5 is officially here and we've got the scoop on its hottest features. Here are some of the surprising features included on the latest Galaxy S5:
6) It's waterproof
Lost in all the hype around the fingerprint and heart rate sensors was the fact that the Galaxy S5 will be waterproof. The phone will be IP67 certified against dust and water damage, which is the same certification received by the Galaxy S4 Active. The S4 Active was regularly pictured sitting in a fishbowl of water without damage, and you can expect the Galaxy S5 to be similarly waterproof.

5) Fitness tracking features
On most smartphones, you'll need to install third-parity devices to track your steps, calories burned, heart rate, and other metrics. On the Galaxy S5, you won't have to do any of that. You've probably already heard about the heart rate monitor, but the phone also comes with a slew of other fitness-related features and built-in apps. Whether you're biking or running, your Galaxy S5 is designed to complement your fitness routine.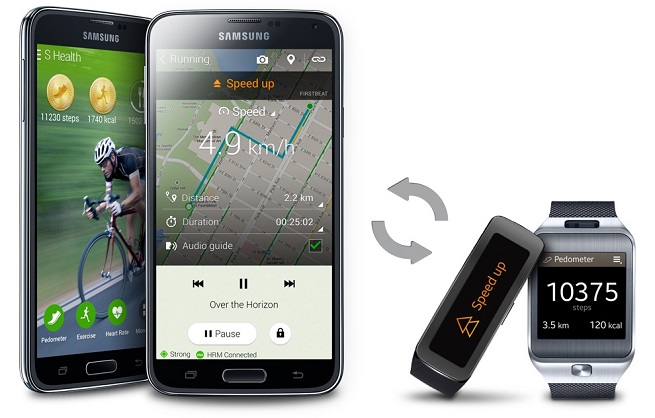 4) Near-instant autofocus camera speeds
Anybody who has used a smartphone camera knows there's a delay between pressing the 'shoot' button and taking a picture. The Galaxy S5 will virtually eliminate this delay and make sharp pictures feel almost instantaneous. The camera will autofocus in 0.3 seconds and will include a live HDR preview. There's also 4K video recording at 30 frames per second, which means you can enjoy astonishingly high quality video.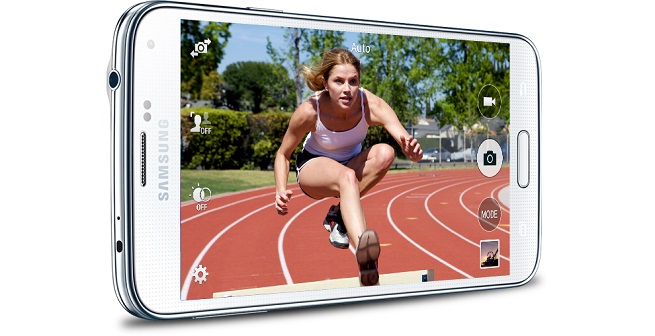 3) Custom image color chip
Samsung installed a custom imaging chip inside the Galaxy S5 that will make the AMOLED screen significantly better-looking in all environments. This custom imaging chip acts in a similar way to brightness detection on existing smartphones. Instead of simply adjusting brightness up and down, however, it will dynamically change the colors to make them stand out in different lighting conditions and environments
That means better smartphone use in bright sunlight, dark spaces, and anywhere else you go.
2) Fingerprint sensor
The iPhone 5S has a fingerprint sensor, and now the Galaxy S5 has one too. The fingerprint sensor is located under the home button. Users can simply swipe down on the bottom of their screen to verify their personal information. This will be used on services like Google Wallet and PayPal. Next time you need to verify a payment on your Galaxy S5, you can just swipe down on your screen.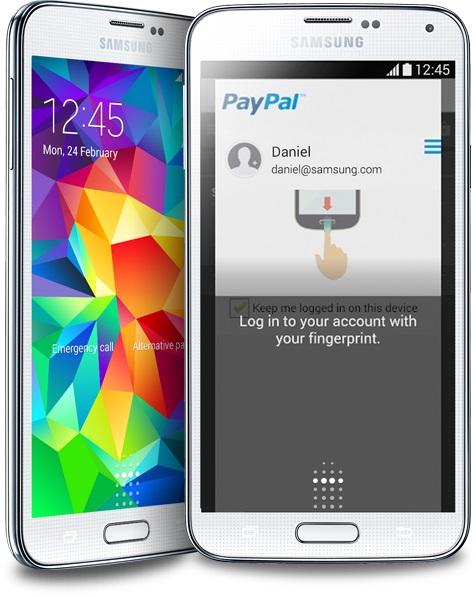 1) Heart rate monitor
I put the heart rate monitor ahead of the fingerprint sensor for a reason: it's more innovative and cool. The heart rate monitor is located just next to the camera sensor and will detect your pulse in less than 10 seconds. It's something useful for fitness enthusiasts but even average users will enjoy tracking their heart rate over time.
The heart rate monitor will pair up with Samsung's built-in fitness apps and track your heart rate over time. Out of all the features listed here, this is one I can see myself actually using.
Many of the features listed above are only receiving a limited amount of attention. Are there any other "hidden" Galaxy S5 features we should know about? Let me know in the comments below!