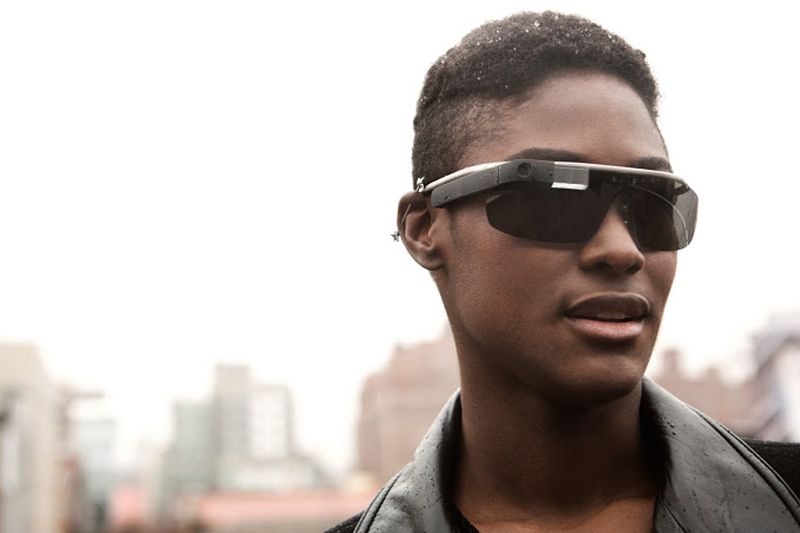 Google Glass has been on the public conscience for quite some time now. For months, it has felt like Google Glass is that cool technological innovation that is just around the corner.
Well, it looks like we've finally come a little closer to rounding that corner. Today, Google officially revealed tech specs for Google Glass:
Fitting specs:
-Extra nosepads that come in two sizes
-Adjustable nosepads and durable frame that is designed to fit any face
Display specs:
-Google was vague on this one, but in their defense, it's hard to classify resolution when you're dealing with the backs of eyeglasses. Google says the Google Glass display will be like viewing a 25 inch HD screen from 8 feet away
Camera:
-Can take pictures at a resolution of 5MP
-Can take videos at a resolution of 720p
http://www.youtube.com/watch?feature=player_embedded&v=vetiQ9JFRws
Audio:
-Bone Conduction Transducer (I don't know what that means either)
Connectivity:
-WiFi connectivity
-Bluetooth
At first, I was surprised that the connectivity didn't feature a mobile network connection. After all, how is Google Glass going to get data while you're out and about? But then I realized that the Bluetooth connection will allow it to connect to your phone, which is presumably in your pocket. That makes sense: it saves you from having to buy another mobile data package. On the other hand, you might want to upgrade to a bigger data plan if you want to wear Google Glass on a regular basis.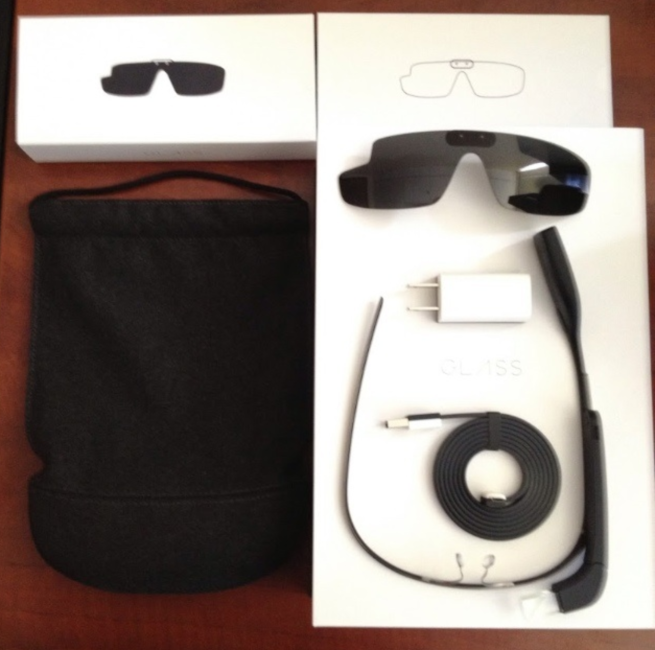 Storage:
-12GB of usable memory out of 16GB of flash storage in total
-Synched with Google cloud storage for additional space
Battery life:
-Should last for one day during typical use, although certain features – like Hangouts and video recording – will drain the battery much more quickly
Charger:
-Micro USB cable and charger included
Compatible with:
-Any Bluetooth-capable phone
-Phones need to have the MyGlass companion app, which requires Android 4.0.3 (Ice Cream Sandwich) or higher.