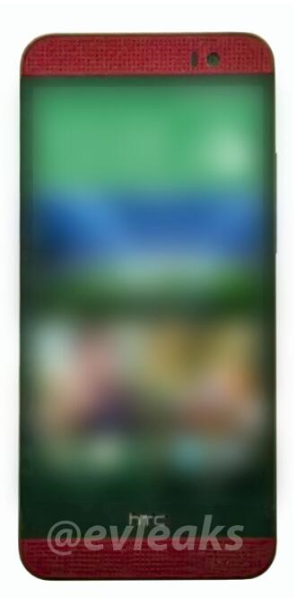 Twitter leakers @evleaks posted early photos of the HTC One M8 today. The blurry photo shows absolutely nothing about the phone except the exterior case design and bezel (or lack of bezel).
Honestly, I don't know if this leak is anything, but it's important to report it just in case. Clearly, HTC has gone for the minimalistic design with just two points to see on the front of the phone: the front-facing camera and a light sensor.
HTC M8 Ace pic.twitter.com/1KqrLA74Kp

— @evleaks (@evleaks) April 8, 2014
There are no physical buttons on the front of the phone and there don't even appear to be speakers on the bottom of the front case. If you look closely, you can see a physical button along the right-hand side of the case. That button appears to be a volume up/down button, although many phones have that on the left-hand side of the case.
Meanwhile, the blurred out middle of the phone shows us a few somewhat important things. First, it appears that there is bezeling around the outside edges of the screen – including a touchpad area with the 'HTC' logo along the bottom.
The screen itself appears to be the same size as today's modern smartphones and will likely have a resolution of 1920x1080p. It's difficult to tell if the blurred screen shows UI or just a random wallpaper.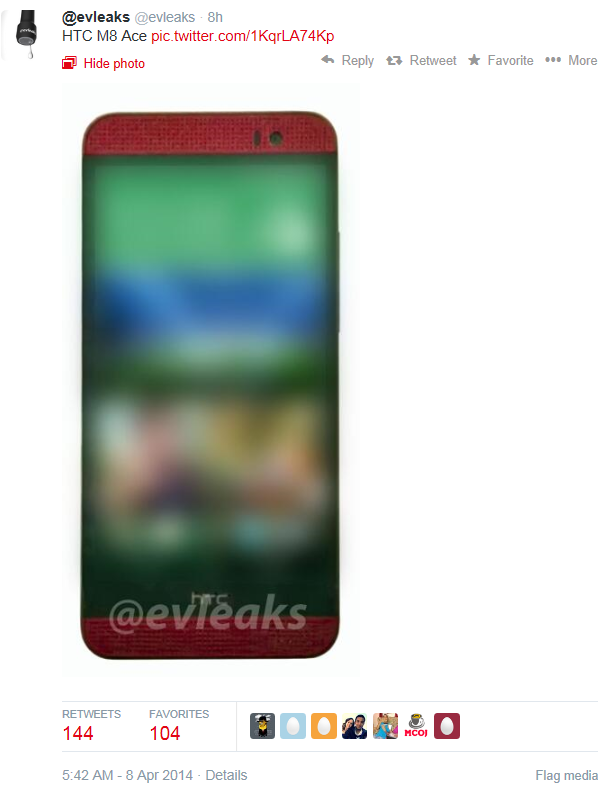 Anyways, this is the HTC M8 Ace, everybody. If you're the type of person who gets excited over leaks like this, then it's time to celebrate.