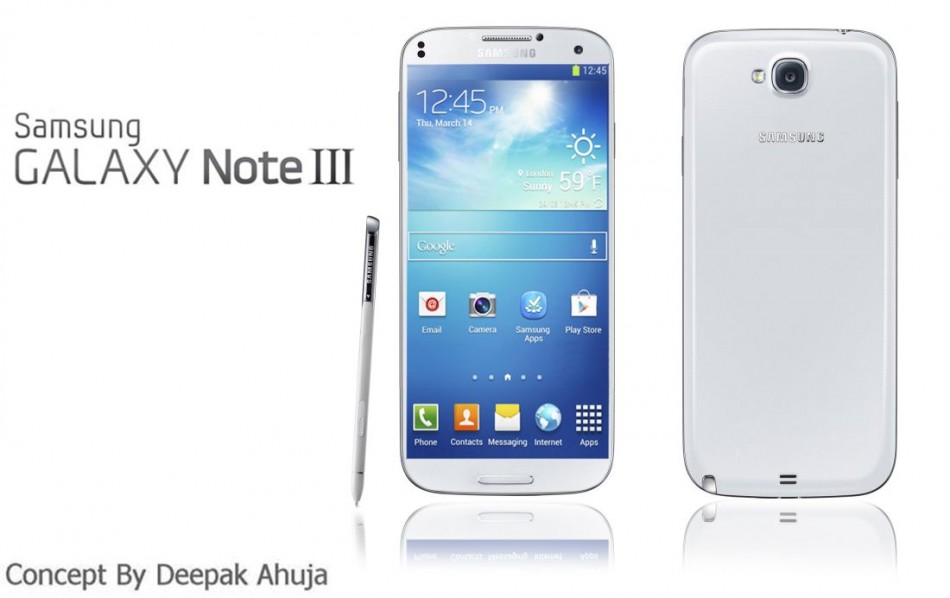 Details about the Samsung Galaxy Note 3 were recently leaked a few weeks ahead of schedule. That leak revealed specific technical details for the upcoming device as well as a firm release date.
The Samsung Galaxy Note 3 will be released on September 4, 2013. Most people had predicted that release date in advance, so it's the technical specifications that really make this news significant. The Note 3 will have the following specs:
-5.7 inch SuperAMOLED display (larger than the Galaxy Note 2)
-Full HD 1080p display
-3GB RAM
-Snapdragon 800 processor
-LTE-A support (making it one of the first devices with support for the fastest mobile data network)
-13MP rear camera
-Android 4.3 Jelly Bean OS
We don't yet know the battery power, internal storage, or external storage availability of the device, but we can expect those details to be revealed at some point in the very near future.
This leak comes courtesy of the guys at MK News, who somehow got their hands on a Korean spec sheet for the Note 3.  Get excited, Note fans, because the next big thing is going to be released very soon!