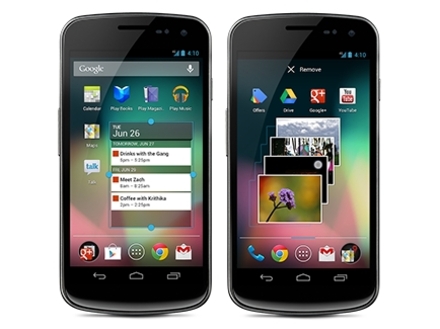 Google has a real winner on its hands with the Nexus 4. It's arguably the world's most cost-effective Android superphone. At an unlocked price of just $299 for the 8GB version and $349 for the 16GB version, the Nexus 4 has been winning the hearts, minds, and wallets of users all over the world.
But there are two major flaws with the Nexus 4. The first flaw is that the Nexus 4 doesn't include 4G LTE coverage. That's Google's fault, as they didn't feel 4G LTE functionality was worth it. But the second flaw is the fault of the manufacturer – LG.
That second fault is the fact that the Nexus 4 is virtually impossible to buy. The phone is primarily sold through the Google Play Store. But every time a new shipment arrives, the phones sell out within hours and leave customers with 12 week or longer waiting times.
Google has taken a lot of heat for this issue. But apparently, it's not their fault. Google is laying the blame for the device shortage on LG, which is its manufacturing partner. Google says that:
"Supplies from the manufacturer are scarce and erratic, and our communication has been flawed…I can offer an unreserved apology for our service and communication failures in this process."
In other words, LG hasn't been able to keep up with the demand. But on the other hand, Google didn't anticipate high demand for the Nexus 4 in the first place or else it would have initially manufactured a lot more.
So while it's easy to look at the Nexus 4 like a cruel joke (an awesome phone that nobody can buy), you probably shouldn't blame Google for your inability to get your hands on it.