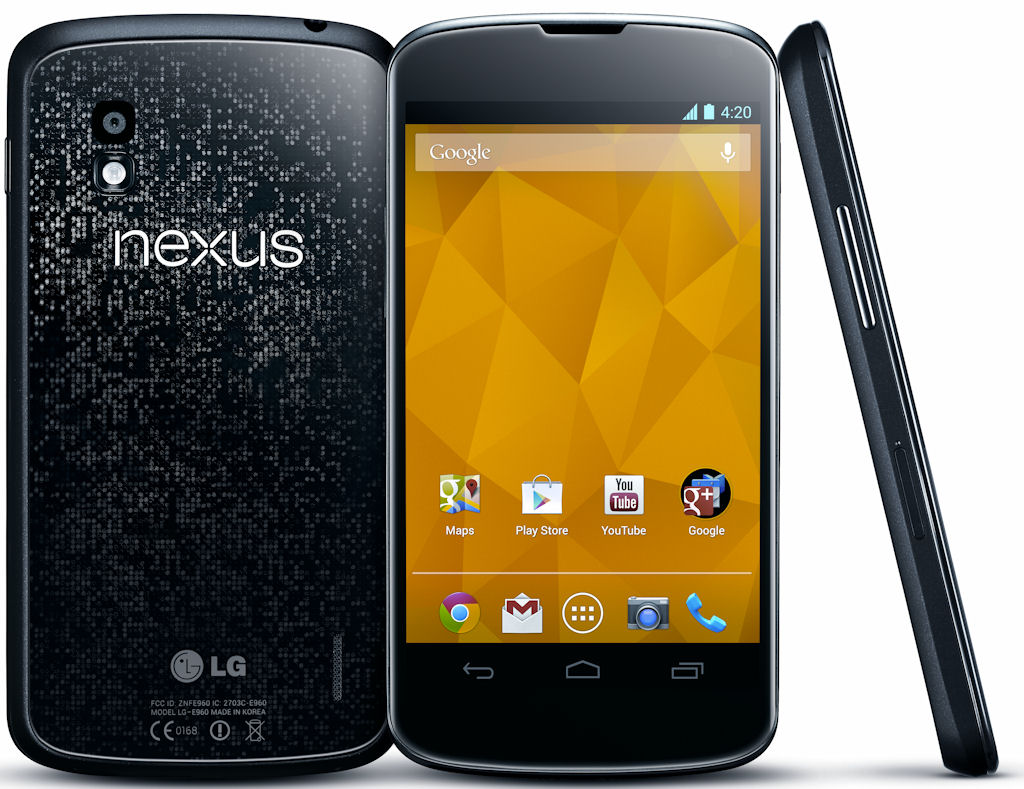 If you're looking for a good unlocked Android phone at a fair price, then you'll like the Nexus 4. Google recently reduced the price of the Nexus 4 by $100 on the Google Play Store for American and Canadian users.
Meanwhile, shoppers in other parts of the world – Europe, Australia, Korea, and other countries – will receive a 25% price cut. The Nexus 4 ships in 1 to 2 business days, which means you can have your brand new Nexus 4 by the end of the week.
Nexus 4 advantages
The Nexus 4, like all Nexus phones, has the latest version of Android – Android 4.3 – installed. That means you get to enjoy the latest features from Google and the Android project.
It also means you get to enjoy a phone that is completely free of bloatware and other manufacturer-specific modifications. It's a pure Android experience and you're not locked to any carrier, which means you can take your pick among the carriers in your region and switch at any time you want.
The Nexus 4 is one of the best Android phones of last year. Today, it doesn't have the full HD screen to compete with the latest offerings – like the S4. It also doesn't have LTE, which is bad for those who live in big cities with the latest LTE networks (the Nexus 4 does have 4G). But at a price of $200 for the 8GB version, that's a tough deal to beat (the 16GB version costs $249).
Oh, and you will have to pay around $8 for shipping, for whatever reason. Here's the Google Play Listing for the Nexus 4 if you're interested.
Why, Google?
Google reduced the price of the Nexus 4 for two likely reasons:
-Apple will be announcing a low-cost iPhone within the next two weeks
-Google will be announcing the Nexus 4's successor, the Nexus 5, sometime over the next two months
For both of these reasons, Google will want to clear through its remaining stock of Nexus 4 devices.
Did you purchase a Nexus 4 after August 12? Get free money
Google is also refunding the difference on any Nexus 4 orders placed between August 12 and today, August 28, the date of the price change. You can apply for a refund here and get your free $100.