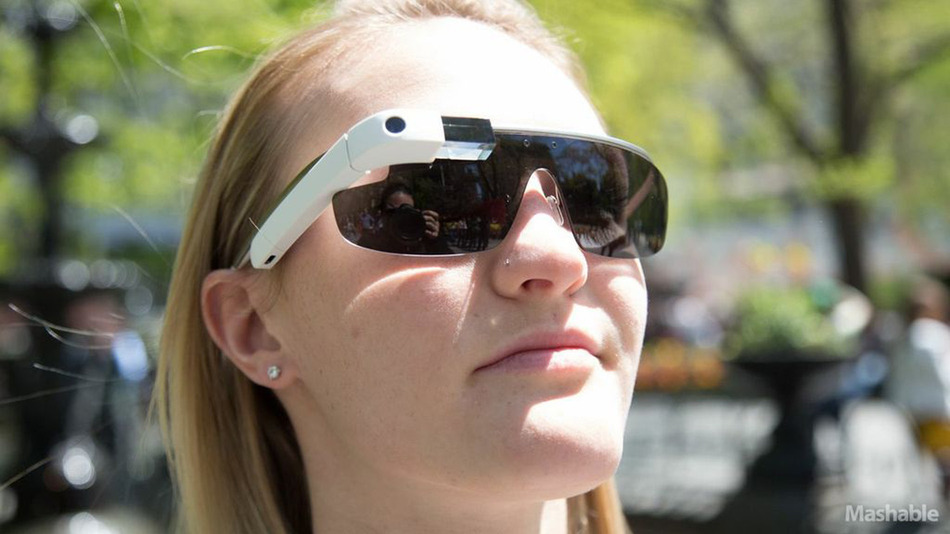 Google Glass is an exclusive project only available to a small number of "Explorers" around the world.
However, on April 15, that will change.
The Verge has reportedly received leaked documents indicating that anyone will be able to buy Google Glass on April 15, 2014. Glass will still cost $1500 and will include free frames or shades with purchase, which means you can place your prescription lenses or sunglass lenses inside.
The program will reportedly start on April 15 at 6am Pacific Time and any "US resident" will be able to purchase Glass at Google.com/Glass and join the Explorer program. The sale will only last for one day – possibly 24 hours or until 6pm Pacific Time.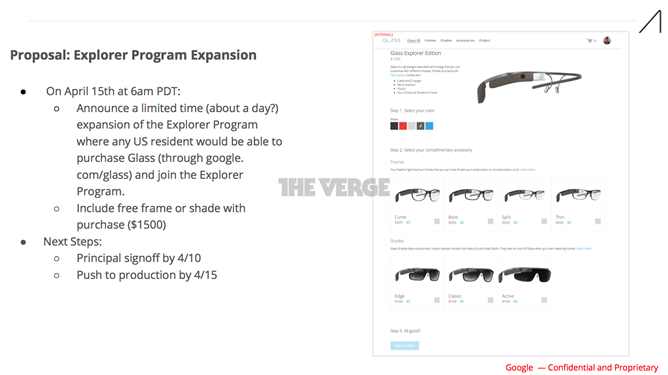 $1500 is a lot of money and most people aren't willing to pay anywhere near that amount for Glass. However, this one-day sale will still likely spark a buying frenzy.
Unfortunately, the promotion appears to be only available to US residents, which means that all you wannabe-Explorers outside of the country will have to wait.
Do you have $1500 burning a hole in your pocket? Want to see if Glass actually lives up to the hype or is useful in any way, shape, or form? Wake up early on April 15 and see if the rumors are true!
UPDATE: Within minutes of publishing this post, Google officially announced that Glass will be available to anyone in the United States on April 15 starting at 6am PDT. Glass will cost $1500+ tax and will be available with the frame or shade of your choice. There are only a limited number of Explorer spots available, so Google is suggesting you make your purchase early in the day.
Apparently, the sale won't end at any specific time or date: instead, Google is running the sale until spots are filled.
At the same time, Google revealed this video showcasing some of the work Glass Explorers have done over the past few months:
That video showcases surgeons, pipelayers, parents, and pet owners as early adopters of Google Glass. Could you be the next Google Glass Explore? If you have $1500 and set your alarm for 6am PDT, then yes!