BlackBerry recently released its fourth quarter results – and the numbers for its Android handset division appear disappointing.
Some are already claiming that BlackBerry's Android handset gamble has failed. BlackBerry made headlines last year when it decided to make its first ever dedicated Android smartphone, the BlackBerry Priv, in an effort to appeal to a wider market.
That gamble indeed appears to have failed: BlackBerry's fourth quarter sales figures show another fall in handset sales to just 600,000 units in the last fiscal quarter.
As one Forbes writer opined, "It's looking like the sun is setting on BlackBerry's smartphones."
BlackBerry Misses Wall Street's Expected Sales Target
Wall Street had modest expectations for BlackBerry's fourth quarter sales: it was expected that BlackBerry would sell 850,000 units. They sold 250,000 fewer units than these modest expectations while also recording a drop of 14.3% on sales in the previous quarter.
To make that number look even more frightening, CEO John Chen has previously stated that BlackBerry needed to sell 3 million handsets just to break even. That target now looks like wishful thinking.
Yes, the Priv experienced a strong initial burst of sales, but those sales quickly leveled off, dropping below expectations. Looking back, analysts believe that BlackBerry faithful were excited to purchase the phone at first, leading to a strong initial surge of growth, but the wider market never caught on, leading to continually dropping sales figures.
BlackBerry Will Continue Using Android in 2016
Reports of BlackBerry's death on Android may be premature: the company will likely continue using Android on the devices it releases in 2016. BlackBerry has announced plans to target the ultra-competitive world of mid-range devices.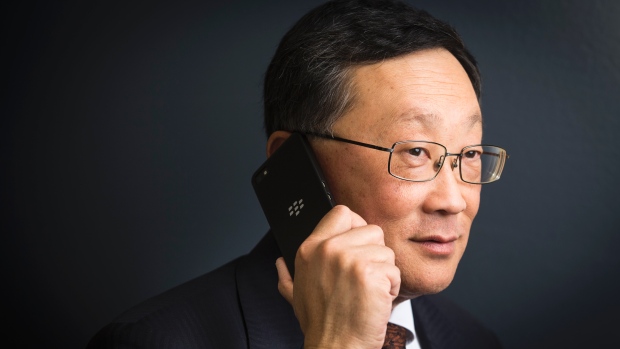 CEO John Chen believes the saturated high-end smartphone market is no longer the place for BlackBerry.
Could BlackBerry have greater success in the mid-range market? Some believe it will be hard for BlackBerry to stand out in that market. Others believe that just seeing the word "BlackBerry" beside well-known names like Samsung and LG will be enough to cause a stir.
Nevertheless, the Priv had some serious flaws beyond just the BlackBerry name: the Priv was more expensive than comparable handsets, which meant even long-time BlackBerry fans were pushed away because they didn't want to drop $1,000 on a smartphone.
BlackBerry's Future May Lie Outside of the Handset World
In any case, BlackBerry is far from a dead company: the company retains a strong portfolio of services that are showing significant growth in 2016 along with a suite of security-focused applications running on Android. That's good.
BlackBerry does appear to have a future as a successful, profitable company. But its time as a smartphone manufacturer may be coming to an end in the near future.