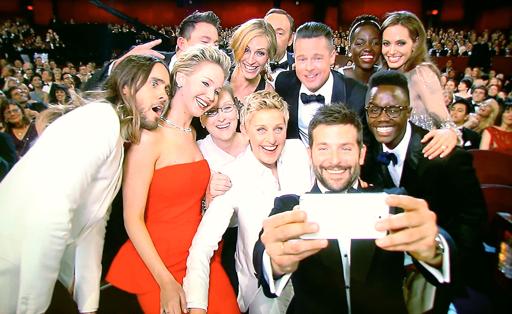 If you've been off the internet for a few days, then welcome back. You probably missed a social media event so large that it shut down Twitter for a few minutes.
That's right: I'm talking about the Oscars selfie. You didn't have to look far on Twitter to find Apple fanboys complaining about Ellen's use of the Galaxy Note 3 to take the famous picture.
"Blatant produce placement" they screamed. "Wow, how much did Samsung PAY for that selfie?" others bellowed.
Well, welcome to the world of marketing, buds. Apple's no stranger to this either: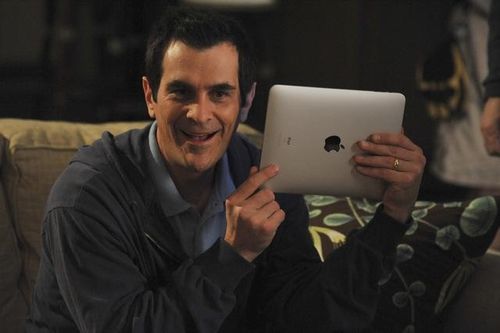 Samsung didn't pay anything?
If you ask Samsung – something that a lot of people have done over the past week – they'll tell you that they didn't pay Ellen anything to take the selfie. Instead, the selfie was an "organic" moment created by the sheer glory of the Note 3.
Okay.
Here's what really happened. Samsung was a major sponsor of the Oscars 2014. They paid an undisclosed amount to ABC for two advertising spots during the show – making them one of the largest sponsors.
However, unless there were some shady Swiss bank account transactions going on, Samsung legitimately did not pay Ellen DeGeneres for the selfie. If you're a conspiracy theorist, on the other hand, then you'll freak out when you learn that Samsung donated over $3 million ($1 for every retweet) to some of Ellen's favorite charities because they were so happy to find out she was a Samsung fan.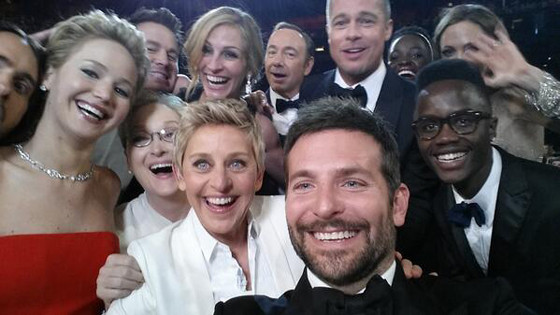 They actually paid a lot of money
The Wall Street Journal dug deeper into Samsung's advertising strategy and revealed the following:
-Samsung paid $20 million to play its commercials during commercial breaks in the Oscars
-Wall Street Journal cites "two people familiar with the matter" and says that "As part of its sponsorship and ad pact for the Oscars with ABC…Samsung and its media buying firm Starcom MediaVest negotiated to have its Galaxy smartphone integrated into the show"
-Ellen's idea to take selfies during the broadcast was her own idea, and ABC – wanting to please its advertising partners – suggested she use a Samsung smartphone
-Ellen practiced with a Samsung smartphone, either the Galaxy or the Note, during Oscars rehearsals
-The WSJ praises Samsung for its innovative way to market to people who skip past advertisements
Marketing success
Whatever amount Samsung paid for the Oscars, I think it paid off more than they ever anticipated. Let's say it was $20 million. That's not a lot to pay for 2 premium commercial advertising slots, the title of "most popular tweet ever", and the oodles of press this story is getting.
If only Bradley's arm was longer. Best photo ever. #oscars pic.twitter.com/C9U5NOtGap

— Ellen DeGeneres (@TheEllenShow) March 3, 2014
Clearly, this was a smart marketing ploy by Samsung that has given them an unprecedented level of attention.
One of the best things to come out of the event was the gif below. Watch as every star frantically tries to make their well-practiced smile as perfect as possible for the impromptu picture. I can't stop watching.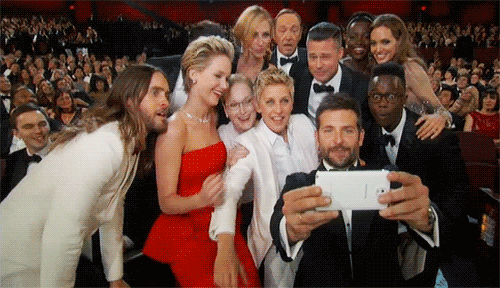 At the end of the day, the Note 3's front-facing camera takes better pictures than the iPhone and features more megapixels (2MP compared to 1.2MP). More importantly for Apple fanboys, Ellen was later spotted using her iPhone backstage.