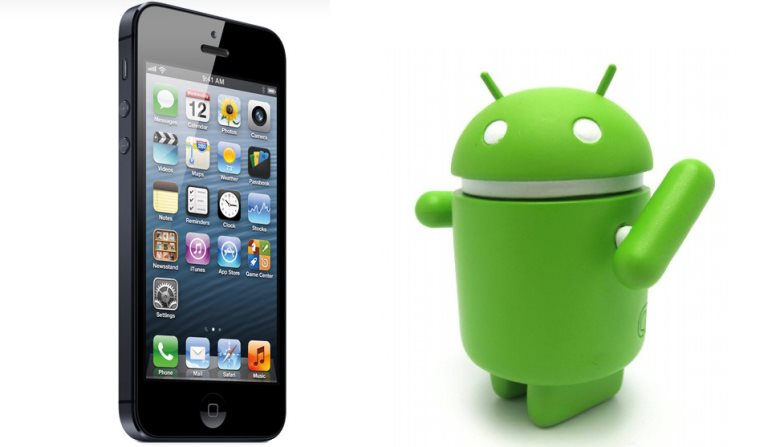 Consumer Reports is one of the largest, umm, consumer reporting agencies in the entire world. And when it makes up its mind about something, people tend to listen. That's why a recent smartphone comparison article written by Consumer Reports is significant.
In that article, Consumer Reports rates the Apple iPhone 5 consistently lower than a number of Android competitors across all major US carriers. Take a look at the picture for yourself here: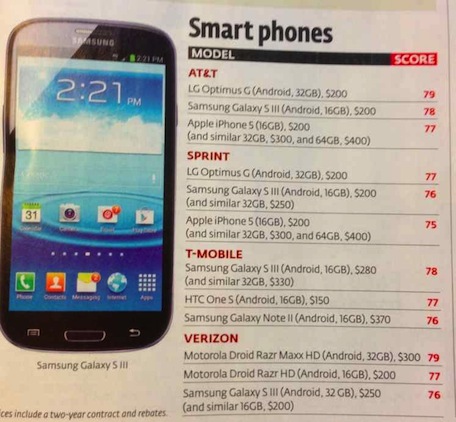 If you can read the text, you'll see that the Apple iPhone 5 is ranked at 77 on AT&T and 75 on Sprint, placing it a few points behind the top-rated LG Optimus G and the Samsung Galaxy S3.
Meanwhile, the iPhone 5 didn't even factor into the conversation on T-Mobile and Verizon, where the top three spots were claimed instead by the HTC One S, Samsung GS3, Galaxy Note II, and the Droid Razr Maxx/HD.
Unfortunately, for whatever reason, the January issue of Consumer Reports does not feature explanations behind these rankings. Detailed reports and explanations should appear in the February issue.
However, that explanation should include all of the following benefits today's top Android devices have over the iPhone 5:
-Expandable storage through microSD slot
-Larger screens with higher resolutions
-More customization options and a less restrictive mobile OS overall
-Superior cameras
-Lower price point
Photo courtesy of BusinessInsider.com