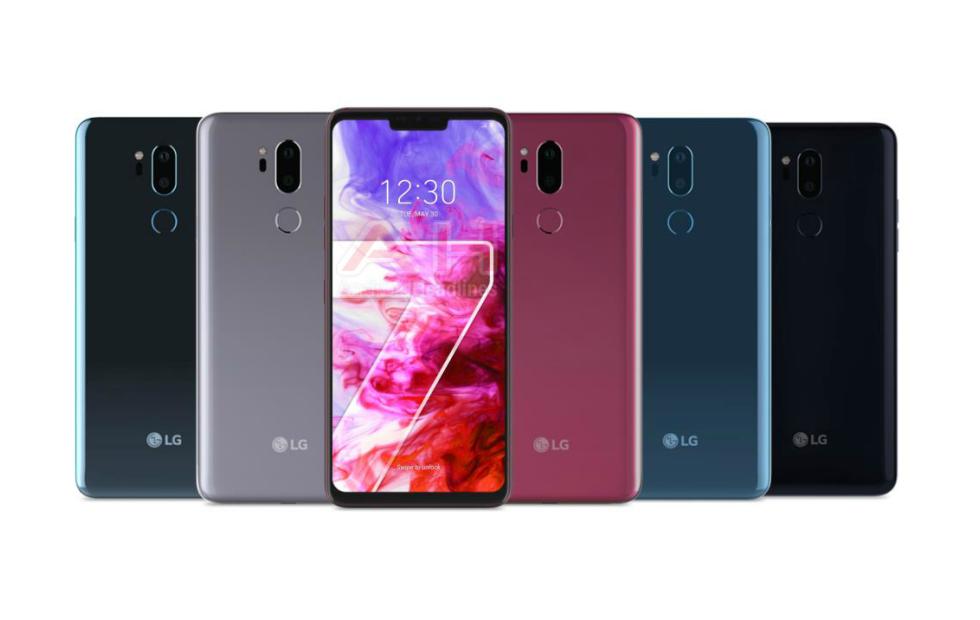 The LG Series struggled in the Android market. LG G4 was the last notable LG that was able to compete highly. Apparently, its predecessor was not able to maintain the pace and LG lost entirely to other brands.
It was of course with G6 that allowed LG to recover. Although it was poorly underrated, it is an incredible phone according to its users. The only problem is the damage done by G5 linked to G6. But, LG is confident the chain will be broken this 2018 with the release of LG G7 ThinQ.
Super Bright 6.1-inch and MLCD+ Display
LG G7 ThinQ will have a 6.1-inch IPS LCD display that goes up to 1000 nits. This is the brightest panel using the feature to date compared to other phones. It can be manually controlled, unlike other smartphones that only adjust depending on the sunlight.
The new flagship will not be adapting the AMOLED and OLED display. Instead, it will be using a new type of panel called MLCD+. Compared to traditional IPS LCD screens, MLCD+ uses 35% less power, uses the RGBW matrix, and has a max brightness of 800-nits.
LG is truly making a new name and identity with its promising screen display.
Unrivaled High-Fidelity Audio Experience
Last April 28, 2018, LG published a press release stating that the G7 ThinQ speakers will feature exceptional audio quality via its new Boombox technology that can raise the base volume level to more than 6dB with twice the amount of bass.
Headphone lovers will also enjoy quality music with the G7 ThinQ as the first smartphone to offer DTS:X 3D Surround Sound, for up to 7.1 channel performance without the need for expensive, premium headphones.
Notch Included
We had a blurry glimpse of LG G7 design during the MWC 2018. Now, it is clear that the new LG will also have a notch, just like all other Android phones. Not sure if this will do them good, but this is probably LG's way of saying that they are into the latest trends.
The phone will have lesser bezels surrounding the notch and the back is out of glass. It will also have a fingerprint sensor and dual-camera setup.
What's to be expected is that LG's signature having the volume button located at the back is probably not the going to work this time. Many Android phones today try to mimic the iPhone X design but came out with poor results with regards to functionality. LG should stick to its original design. Although the leaks show otherwise, we are still hoping they'll change their mind later.
Also, this year, LG will also be launching a new smartwatch that could work perfectly with the G7. And, compared to other smartwatches, The LG Watch Timepiece will have an analog watch hands over a digital screen.
So, if you're an LG fan and still believes in the brand, LG G7 ThinQ might be next phone you'll be holding on for the next few years. LG phones are known for its durability and resilience. Plus, the superb speaker and camera are almost on par with Sony Xperia, only LG is more affordable.