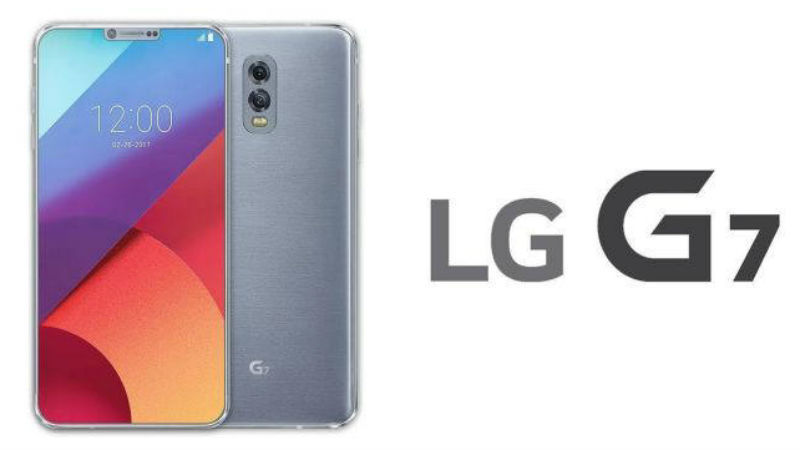 Since MWC 2018, there have been talks why the LG G7 was only displayed but LG but was not announced. Some people say that it's because they are planning to launch the new G-series mid-2018. While others say that LG is planning to rebrand the G-series and planning something big for the G7.
Apparently, looks like the 'something big 'LG' was talking about is not so big to the ears of the consumers. There have been leaks that LG G7 will be rebranded with a terrible name. The new name of LG G7, if the rebranding proceeds, will be LG G7 ThinQ.
That sounded familiar since they just announced that the new V-series is called LG V30S ThinQ.
Android Phone enthusiasts don't really think that this name will click on the market. As of the release date, it is still not certain if the company will release it at the end of the 2nd quarter of 2018, or 3rd quarter.
Alleged Phone Specification
The LG G7 ThinQ is expected to compete with the latest features its competitors have. The screen is probably larger than G6 with the same technology QHD+ and MLCD+ panel which is LG's new technology. It will have 2,880 x 1,440 resolution and 18:9 aspect ratio.
However, according to reports, LG will be using LCD instead of its OLED flagship because it's cheaper. This could also mean that this a huge saver for buyers. But, LG seems to not be giving up on their OLED flagship yet and is reportedly planning to release two models of LG G7 ThinQ. Consumers can choose between the cheaper LCD or the multi-colored OLED screen.
Just like Galaxy S9, the new LG phone is presumed to be powered by Snapdragon 845 chipset. More importantly, we are looking at the camera features. The G-series boast on having DSLR functionality on camera that allows you to capture a high-quality image even on zoom. So, there is a high chance that the G7 will also have a dual camera setup.
A fingerprint sensor and iris sensor might be coming too if we're talking about competition. If so, it will be the first for LG to have these features on board.
As for the physical appearance, it will also be adopting the notch which not many Android users agree, but companies are still doing it. Based on where this is heading, it's safe to say that LG is more focused on competing rather than innovating.
As far as pricing is concerned, it is well-expected to be more expensive than its predecessors. LG G6 was listed at $700, so we're estimating around $700 – $800 for the G7. Samsung Galaxy S9 costs $720, while the S9 Plus is $840.
Again, these are all but theories as of today. But, it's closely related to the truth, unless the company changes their mind later. We're looking forward to LG to give the official announcement of the G7 this mid-2018.
As of now, there's nothing much special about this new flagship, even the name.