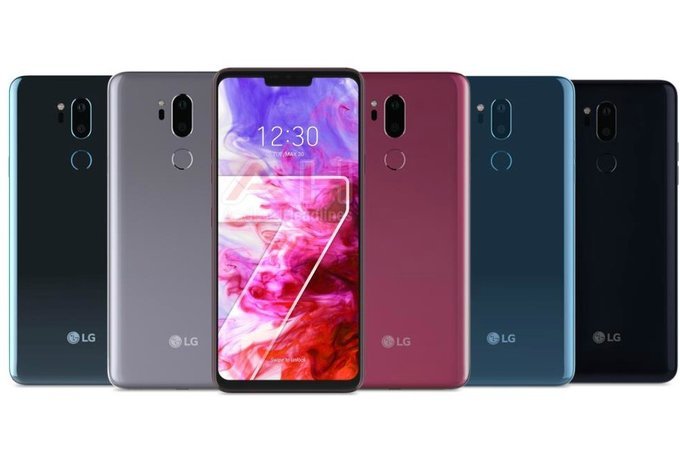 LG finally released a detailed info and specification of the most anticipated LG G7 ThinQ! The news is it's made a huge step up compared to it's ancestor – LG G6 – and packed with many features as much as a single smartphone can handle.
Let's get to basic first. And yes, it has a notch. Additionally, the new flagship is almost similar to G6 when it comes to the physical design. The headphone jack and the fingerprint sensor at the back also remained, while the camera still features a wide-angle lens – an LG favorite!
To narrow it down, here are the top 6 features LG boasts from the G7.
Boom-box Speaker
Say hello to many beach and parking lot parties! LG is giving it all out this year in terms of spoiling users with loud and quality music.
The boom-box speaker is the loudest speaker available in the market today. The G7 casing acts as a resonance chamber that boosts the volume and bass. When set on max, you can actually feel the air being pushed when you place your finger near the speakers – just like a real boom-box!
Super Bright Display
Find it hard to see the display in direct sunlight? LG G7 says, "no problem." This time, LG reconsiders the OLED fiasco in V30 that they switched to using LCD instead. It's not a downside, apparently. The LCD panel can lighten up your screen to up to 1,000 nits. This should allow the user to enjoy the screen either in darkness and direct sunlight.
Front and Back Portraits
It has been proven that portrait images can capture more attention in Instagram. LG might've considered this factor. Thus, they include the front and back portrait modes. This mode creates a depth map of the scene the way you like it. The cooler thing is, you can adjust the depth map even after the photo was already taken, just in case you think the other is better.
This feature is only available with Pixel 2 and iPhone X, and very uncommon to other Android phones.
AI Camera
The all-time favorite LG camera does not fall behind in upgrades, and we're seeing some features the photographer buffs and professionals will surely love. Other than the camera gives you more control than most phones with its DSLR setting, it can also recognize 18 different scenes with four different filter options for each!
For professionals, the pro mode is still available which makes you want to leave your bulky camera and just bring LG G7 ThinQ instead.
IP68 Water-resistance
Many brands have promised water-resistant phones, and just like many promises, they are easily broken. LG made it clear this time that never happens again. You can literally swim with your LG G7, take pictures underwater, or blast a music in the shower as you sing your guilty pleasures.
Second Screen (if you don't like the notch)
The new LG G7 ThinQ allows the user to get rid of the notch. The second screen option will display additional information in the screen area. You can even make it look like a taskbar by filling with color such as black, grey, or gradient colors. This is LG's way of hiding the notch and other manufacturers should also allow the same option.
These top features by LG G7 ThinQ are enough to make you reconsider in upgrading, especially if you're an avid LG fan. The device also includes a Google Assistant button which makes it convenient if you rely on Google so much, but don't want to mutter the keyword.
So, if you're looking for the new generation of Android phones, then you know what to pick.