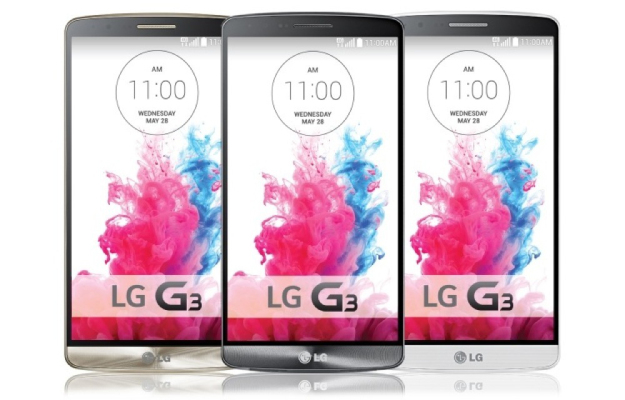 On July 11, AT&T officially brought the LG G3 to the United States.
LG's latest flagship phone has been breaking sales records in South Korea and has been widely praised for its awesome battery life, crisp display (with a resolution of 2560×1440), and 4K video recording, among many other amazing features.
All four major carriers in the United States will start selling the LG G3 over the month of July. Release dates are planned as follows:
AT&T: July 11
T-Mobile: July 17
Verizon: July 17
Sprint: July 18
As for pricing, the LG G3 probably isn't as expensive as you would expect. Carriers appear to be offering the phone for $99.99 on a two-year contract, although AT&T is currently listing the phone at double that price ($199.99 on a two year contract).
The Verizon LG G3 is also available off-contract for a price of $599.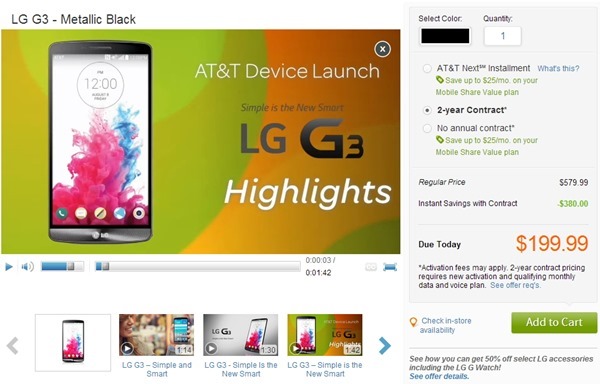 Once again, the specs of the LG G3 are pretty amazing. Notable specs include:
-5.5 inch display with 2560×1440 resolution and 534ppi
-Quadcore Snapdragon 801 processor
-13MP camera with OIS and 4K video recording
-1.2MP front-facing camera
-3,000 mAh battery which has performed better than the competition in almost all battery tests
-Android 4.4.2 KitKat
-3GB of RAM
-32GB storage
It's one of the best phones of the year and many Android fans can't wait for it to come stateside. Pick it up with your favorite carrier at the dates listed above.