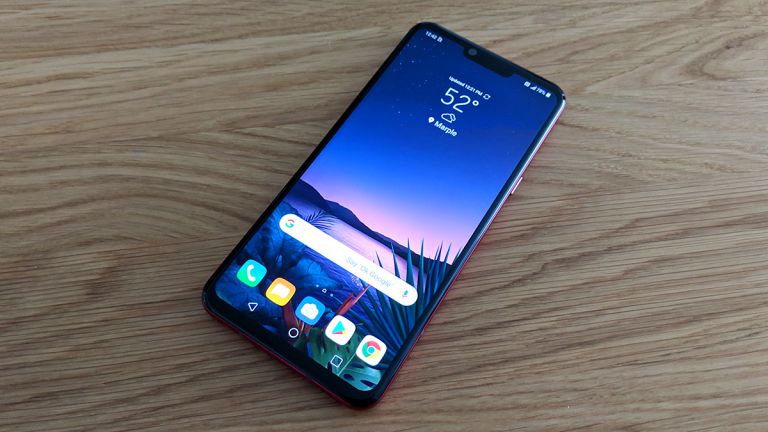 The LG G-Series has been a good media phone. It is both cool in photography and music since the beginning of time. Sadly, the new LG G8 was not able to live up with the reputation. Reviewers claim that the LG G8 only has an average camera. I, for one, is a huge fan of the LG G-series and phone photography (phonetography), so I did my own review of the device.
To start with, here are the LG G8 camera features:
Front Camera
8MP standard lens (ƒ1.7 aperture, 1.22μm pixels, 80-degree field of view)
Z camera (time-of-flight (ToF)
Features & modes: Studio, Spotlight, AI Cam, Cine Shot, HDR, My Avatar, AR Emoji, Flash Jump-Cut, Live Photo, AR Sticker, Quick Sharing, Film Effect, Story Shot, Makeup Pro, Auto Shot, Gesture Shot, Gesture Interval Shot, Gesture View, Beauty Shot, Selfie Light.
Rear Camera
16MP wide-angle lens (ƒ1.9 aperture, 1.0μm pixels, 107-degree field of view)
12MP standard lens (ƒ1.5 aperture, 1.4μm pixels, 78-degree field of view)
OIS+
Up to 8x zoom
Dual PDAF – autofocus using dual PD pixel sensor
Features & modes: Manual, Graphy 2.0, AI Composition, Night View, Google Lens, Auto, Slow-Mo, Cine Video, Panorama, YouTube Live, Time-Lapse, 360 Panorama, Studio, Spotlight, AI Cam, Cine Shot, HDR, My Avatar, AR Emoji, Flash Jump-Cut, Live Photo, AR Sticker, Quick Sharing, Film Effect.
Here's what you should expect from the LG G8 camera.
The Camera App is pretty standard. You basically get what you expect from a camera app. Swiping from the viewfinder will rotate the selfie camera, but you cannot switch between modes by swiping. Above, there is a rotating set of shooting modes you can choose from. All in all, the LG G8 camera app is good and well organized but doesn't exactly make your life any better.
Just like the previous LG G-series model, knowledge to Manual Photography is some sort of a must when using the phone, or else you cannot appreciate the device.
The color and white balance mostly depend on your manual settings, even if it's set to auto. The only thing auto about the auto settings are the ISO and shutter speed, but the color and white balance remain as you have left it when using manual.
Moreover, taking a photo with auto settings will cause the photo to be too saturated when shooting under daylight. So, it's still advisable to use the manual setting all the time.
Shooting a scenery with a lot of happening in the background gives the LG G8 camera a hard time to Focus. Details are good, but over-softened when zoomed. The Portrait Mode is surprisingly satisfying. The LG G8 ThinQ uses multiple cameras to measure depth and figure out the distance between objects in the frame and create a bokeh effect.
Shooting in Low-light environment is also average. You can't expect any different from the previous LG G-series flagship, which means the image will look more exposed and colors are vibrant. This is quite good, actually, since we've seen high-end phones do worse.
When recording a Video, you can definitely see smooth motion in scene shooting 4K at 60fps, and as long as you don't move. Video stabilization is bad especially when shooting at higher quality but gets better when you lower the settings.
Overall, the LG G8 ThinQ camera is your standard camera. Nothing to boast about, and nothing to complain either. I'd rank the auto settings 7.5 over 10. The manual setting, however, gets a score of 8.5.