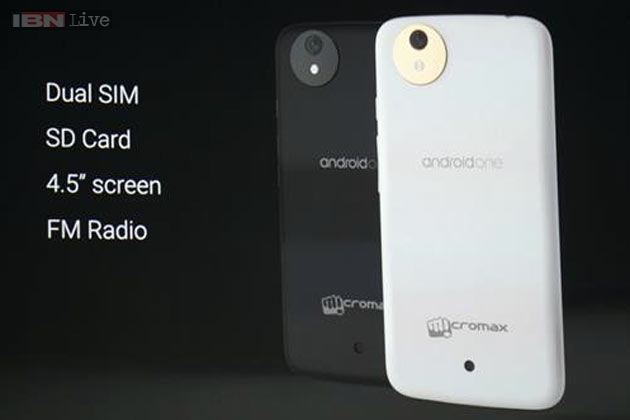 India and China are the two biggest smartphone markets in the world.
Apple, Google, and Microsoft have all realized the massive potential in these two countries and that's why the three tech giants are investing heavily in advertising.
Google may be the company that comes out ahead. At its 2014 I/O Developer's Conference, Google revealed a $100 Android smartphone designed for developing markets.
That phone is called the Android One and features some impressive specs (for a $100 phone). Notable specs include the 4.5-inch screen, dual SIM slots, SD card slot, FM Radio, and stock Android.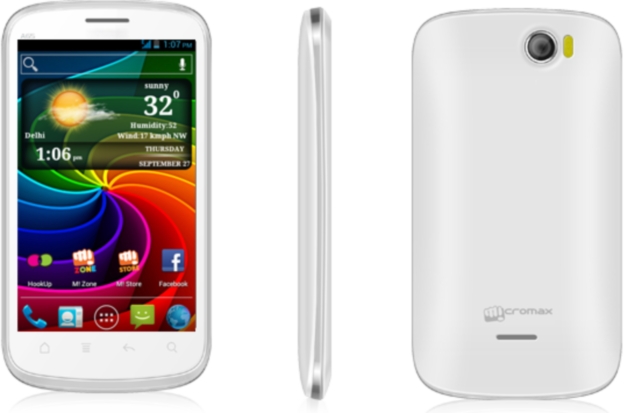 Android One isn't technically a smartphone. It's an approval program that Google is launching in developing markets. The $100 smartphone mentioned above is made by Micromax and is called the Micromax Android One.
The approval program is designed to put modern Android smartphones into the hands of Indian and Chinese consumers at a low cost.
According to a new report in The Economic Times, Google will spend approximately $16 million marketing the Android One smartphones in India. Google has also partnered with several regional Indian developers, including Micromax, Karbonn, and Spice.
As part of the program, Google provides specific hardware specifications. In other words, you can expect the Android One smartphones from Karbonn and Spice to feature similar specs to the Micromax Android One smartphone.
In the first quarter of 2014, India's smartphone market grew 186%, making it the fastest growing country in the Asia-Pacific region.
Clearly, tech companies are starting to see India and China as two major battlegrounds for the next round of smartphone wars.