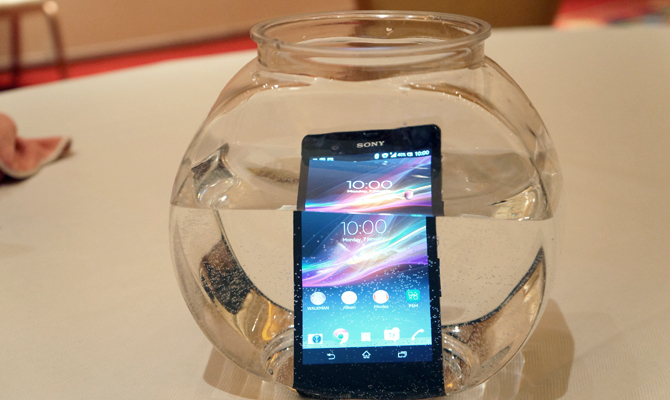 Smartphones and water have never got along with one another. But that could change with the Sony Xperia Z, which recently showed off its waterproof capabilities at CES 2013.
Sony's Xperia Z spent several minutes happily humming away beneath the water in a fish bowl. The lower half of the device was completely submerged with only the top part peeking out above the water line.
Is the Xperia Z completely submersible? Well, the Xperia Z is officially classified as water resistant, not waterproof. Small port covers protect all of the important electronic jacks, and despite the apparent flimsiness of the covers, Sony assured users that it wouldn't be an issue.
So yes, you can completely submerse it, and at CES 2013 Sony happily let reporters splash around with the Xperia Z in the water as much as they liked.
More than just water-resistant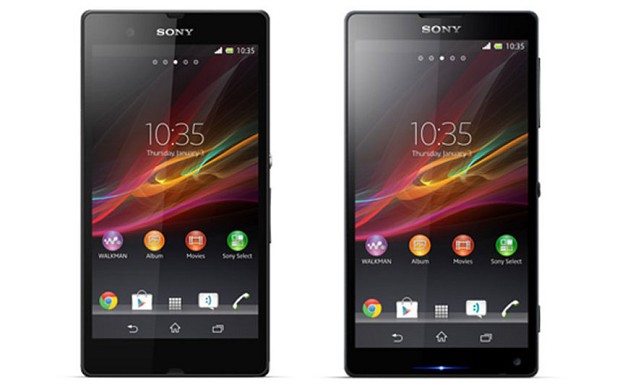 The Sony Xperia Z packs a mean punch when it comes to technical capabilities. Just take a look at its specs:
-5 inch screen with full HD 1920x1080p resolution
-13MP camera
-2GB of RAM
-1.5GHz quad core CPU
-MicroSD card slot
-HDMI port
-Android Jelly Bean 4.1.1
-Release date of Q1 2013
So if you're looking for a sleek, attractive, and powerful waterproof – sorry, water resistant – phone, then the Xperia Z could be it. Check it out today at Sony's official website.