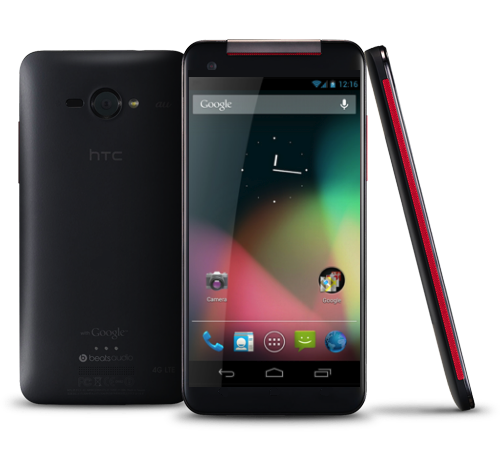 Google's Nexus 4 was one of the best Android smartphones ever made. Unfortunately, two things prevented it from becoming more popular: its lack of LTE support and its lack of availability.
People who tried to order the Nexus 4 were often greeted with shipping times of three months or longer, and the lack of LTE support didn't make sense for Android users in big cities. However, Nexus 4 users did get access to the newest version of Android Jelly Bean while enjoying a contract-free handset at an affordable price.
The Nexus 5 will look to build off the success of the Nexus 4 while learning from its mistakes. Today, I'm rounding up all of the rumors going around about the Nexus 5 thus far.
The first Android with Key Lime Pie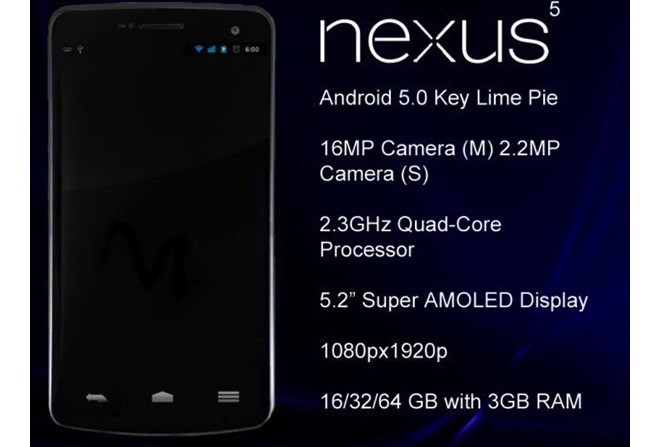 Some people thought Google was going to unveil Android 5.0 Key Lime Pie early in 2013. That never happened, and Google unveiled a new version of Jelly Bean – Android 4.3 – instead.
It looks like Key Lime Pie will be released sometime in fall 2013, which is also around the time when Key Lime Pie should be released. Google may be gearing up for a major simultaneous release of its flagship Android smartphone alongside its flagship Android version.
Android's 5th birthday will take place in October 2013. Wouldn't that be an excellent time to launch Android 5.0 and the Nexus 5?
Nexus 5 release date
Alex Dumitru over at Android.gs spent a considerable amount of time researching the Nexus 5 release date based on past trends, and here's what he came up with:
-LG has called a press event for August 7, 2013 where it should launch the LG G2. The G2 is the successor to the Optimus G, which was announced last August. Three months after the Optimus G was announced, the Nexus 4 launched. Could the same release pattern occur this year?
-Android was released in October 2008, and October 2013 will mark the 5 year anniversary of that release. Could Google use the timing of this event to reveal two more 5 products – Android 5.0 and the Nexus 5?
All signs seem to be pointing to an October 2013 release date for both the Nexus 5 and Android 5.0 Key Lime Pie
Rumored specs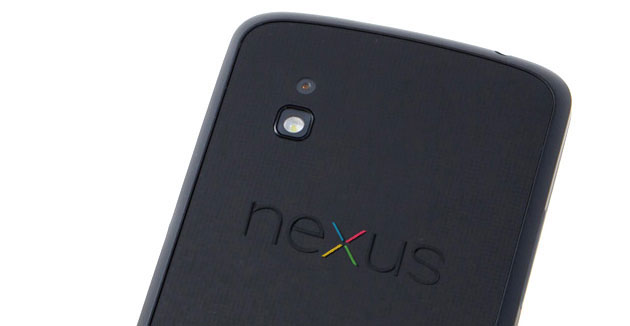 The Nexus 4 was an excellent high-powered smartphone, but it never tried to be the most powerful smartphone on the market. Google will likely aim for the mid-range consumer with the Nexus 5, which means specs could be slightly less than what we currently see on top tier smartphones.
So far, rumored Nexus 5 tech specifications include:
-5.2 screen with full HD resolution
-16GB and 32GB Nexus 5 models (still without microSD support)
-Snapdragon 800 chipset
If the Nexus 5 released today with those tech specs, it would be one of the most powerful Androids in the world. Those specs will still be formidable a few months from now, although the next generation of mobile processors will be close to release at that point.
Rumored Nexus 5 pricing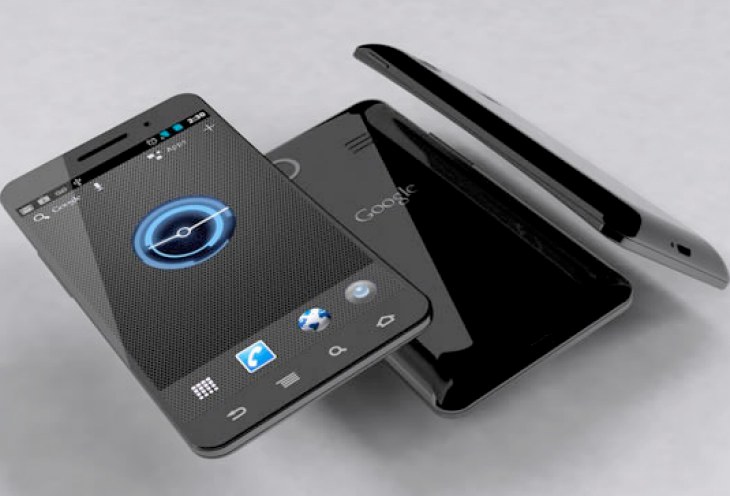 Google will once again try to attract Android users with the right combination of performance and price. Most suspect Nexus 5 pricing to remain unchanged from the Nexus 5, which means you can pay $299 for the smaller, 16GB model and $349 for the larger, 32GB model.
The biggest advantage of the Nexus 4 was its availability off-contract. You didn't have to commit to any specific carrier for 2 years to enjoy good pricing. With the Nexus 5, Google will undoubtedly continue that model.
16GB Nexus 5: $299
32GB Nexus 5: $349
Of course, everything listed above could be totally wrong. That's why rumors are so fun. Do you think Google will knock the Nexus 5 out of the park? I think they should offer a 64GB model or give users a microSD option in order to truly win the smartphone sweepstakes. Let me know in the comments section below!