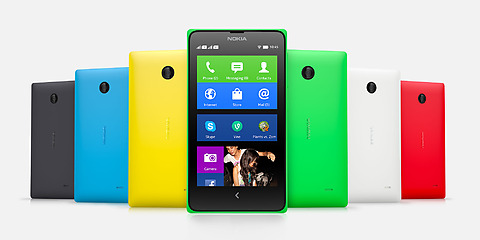 For the past few years, Nokia has focused on building Windows phones like the Lumia.
However, after recently being purchased by Microsoft, Nokia has done something surprising: released its first Android smartphone.
That Android smartphone is not designed for developed markets: it was only just released in India and is expected to compete among the budget handset market in developing countries.
The world's first Android-powered Nokia smartphone is called the Nokia X. Within the next 2 months, Nokia plans on releasing two more models of the phone, including an X+ and an XL.
The Nokia X sells for Rs 8,599 (approximately $140 USD). It comes with the following tech specs:
-4 inch screen
-1GHz dual core Snapdragon CPU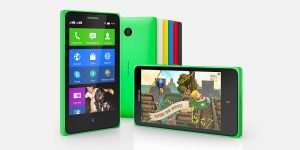 -512MB RAM
-32GB internal storage
-3MP camera
-Dual SIM functionality
-1500mAH battery
There's one massive catch to early adopters of the Nokia X: you can't download apps from the Google Play Store. Part of the reason Microsoft is manufacturing an Android smartphone is to promote its own products instead of Google's. Nokia X users will be able to download apps from third-party Android marketplaces as well as Microsoft's app store.
Microsoft wants to promote its own apps and services like Skype, Office 365, and Outlook. These services are directly competing against Google services like Hangouts, Drive, and Gmail.
The goal of the Nokia X is to capture some of India's fast-growing smartphone market. The specs listed above obviously wouldn't fly in a developed country, but in comparison to other budget smartphones available in developing countries, the Nokia X isn't bad at all.
The upcoming Nokia X+ should introduce improved specs, while the Nokia XL could be designed for users on smaller budgets.