Let's face it – the Galaxy Note 7 was some kind of a disaster for Samsung. And those Samsung groupies who had spent a thousand bucks for the flagship phone last year was crestfallen to find out that their top-of-the-line gadgets had a high chance of melting in the palm of their hands or in their pockets. It was definitely a bummer, and that's just putting it lightly.
Buuuut. There is good news for those Samsung groupies who stayed loyal at heart despite the Note 7 fiasco and who didn't use the return and refund to buy something much better. This news is about a fantastic trade-in for former Galaxy Note 7 owners, offering $425 off with the new Galaxy Note 8 that has a valid trade-in phone. Along with free pre-order accessories, that's pretty much an effective value of over $500. A good deal and yes, fair enough for the former Note 7 users. So the question is, how do you get the best deal and the maximum rebate? Well, here's what you need:
The email address you used to register your Galaxy Note 7. Take note that this email is the one you used for your Samsung account and not your Google or carrier account, although they could be the same depending on what you really used.
A recent high-end iPhone or Android phone with only the following models are accepted:

Samsung Galaxy S5, S6, S6 Edge, S6 Edge+, S7, S7 Edge, or Note 5
Apple iPhone SE, 5, 5S, 6, 6S, 6S Plus, 7, or 7 Plus
LG G4, G5, G6, or V20
Google Pixel or Pixel XL
Just a heads up; you don't have to trade any of those phones just to get the discount. However, the Galaxy Note 7 is not only a trade-in program eligible for a higher $425 trade-in value but it's also the same value for all the phones that are accepted.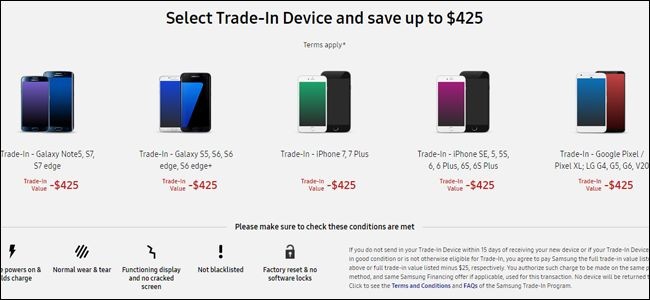 And since the rebate is from Samsung and not a carrier, the phone that you have to trade in does not necessarily have to be yours as you'll only be wiping it. If you don't have any of those mentioned models, you can still save a huge amount of money with the new Note 8. All you have to do is to buy one of the older phones above, send it in, find one that's working and not blacklisted by a carrier and one that does not have a cracked screen or other extreme defects.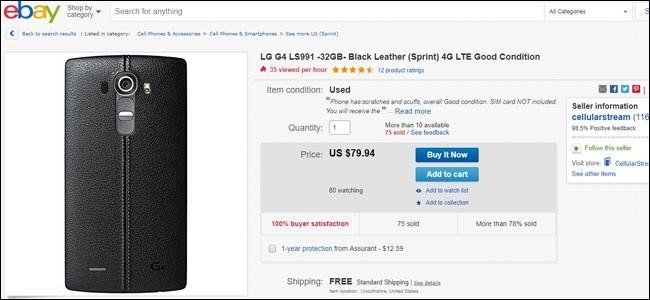 Obviously, the clear picks for inexpensive stand-ins are the Galaxy S5 and the LG G4. And besides, you can look for secondhand models under $100 on eBay which still gives you a $325 discount. And that's just before the bonus goodies for the pre order. Not bad huh?
So, how much can you really save?
We're going to break this down. If you buy the unlocked Galaxy Note 8 direct from Samsung, it will cost you $930 USD and that's without any kind of carrier discounts and you can give or take a few bucks for carrier differences. And so with the boosted Note 7 owner trade-in value, you get to have a direct $425 discount which brings an effective price to $505 and that's freaking fantastic for a top-of-line Samsung model. Not to mention that shipping to the US is free.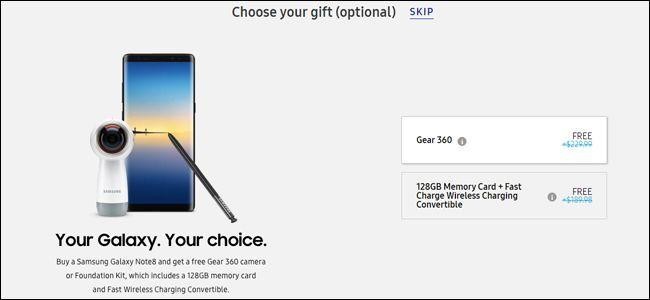 Now let's go to the pre-order goodies. Samsung gives you the option between a bundle which includes a 128GB MicroSD card and a Gear 360 action camera or a Samsung-brand wireless charging stand. This bundle is worth $190 as per Samsung and the camera goes for a $230 amount. Kind of cheeky on Samsung's part – even first-party Samsung chargers and 128GB card put together will only cost around $80-90 from Amazon, while the latest Gear 360 camera model is around $200.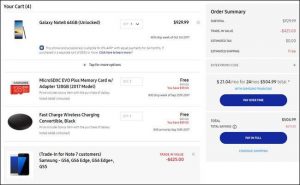 So even if you have to look for a used phone that is compatible with the trade-in deal, this is still a huge amount of savings for a brand new flagship phone and you can still make back the initial loss of buying the old phone by selling the bonus goodies.
Tick tock tick tock
Yup, that's the clock ticking. Aside from being only available for the former users of Note 7, this awesome deal is only good until September. So no, waking you up when September ends won't be such a very good idea. The question left now is: what are you waiting for?