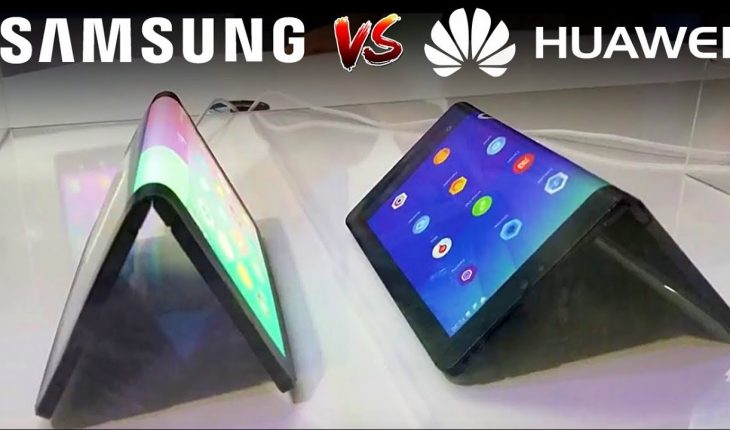 2019 marks the year of the beginning of foldable phones. Samsung already announced that they are set to release a foldable phone early in 2019, but industry suggests that Huawei will do its best to compete.
Huawei is reported to release a foldable phone prior to Samsung. However, it might not be as good as we think. It has been a long-running strategy by Huawei to release similar flagships before Samsung.
We knew Huawei is working on a foldable phone – that we know. But, the smartphone industry is not convinced that the Chinese device manufacturer already has a phone that can compete with Samsung's. In fact, the latest report is that the device Huawei is developing is not yet ready for the market.
According to anonymous sources that work closely with the brand say that they are pushing out the production of 20,000 to 30,000 units. The effort is mainly to demonstrate its technological capability and to attract the industry's attention and media coverage.
Samsung on planning for a mass production
Thus, Huawei doesn't care if it's a bad phone as long as they can prove their technology is up to date and get the right media attention.
On the other hand, Samsung promised to deliver the best user experience possible when releasing the foldable phone. Apparently, they acknowledge the fact that the first device might not be as perfect as consumers imagined and will undergo the trial and error process.
The price for Samsung's foldable phone is likely to cost over $1,800, but expected to drop later on or in the next versions. Samsung is expecting to do a mass production of around one million foldable phones in 2019.
This strategy also comes with a cost for other Samsung products halting or slowing their production. No matter, Samsung believes that foldable phones will be a hit.
Chinese companies work together to beat the world
According to an analyst with Yuanta Investment Consulting Jeff Pu, Huawei wants to be the first in the industry, "Even if the display technology from its panel supplier might not be that ready like Samsung." Pu is proven to have good connections and reliable chain of sources.
Huawei is also closely in partnership with another Chinese company in developing this phone. Chinese manufacturer BOE Technology Group has been supplying Huawei with OLED panels which might be used for the said foldable phone.
It seems like Huawei not only wishes to prove that they can catch up with technological innovation but also to prove that they can compete with Samsung being one of the world's top smartphone makers.
BOE Technology Group is heavily subsidized by the Chinese government. The company also partnered with other prestigious companies like Apple, presumed to be the supplier of MacBook and iPads display.
China has been a strong tech powerhouse that can already stand on its own without the support from other countries. This ever-growing development has made competitors and the world governments worried.
For now, only Samsung and Huawei are reportedly aiming to release a foldable phone in 2019. But, it's still mid-2018 and we can't know for sure if other brands not will join the crusade.