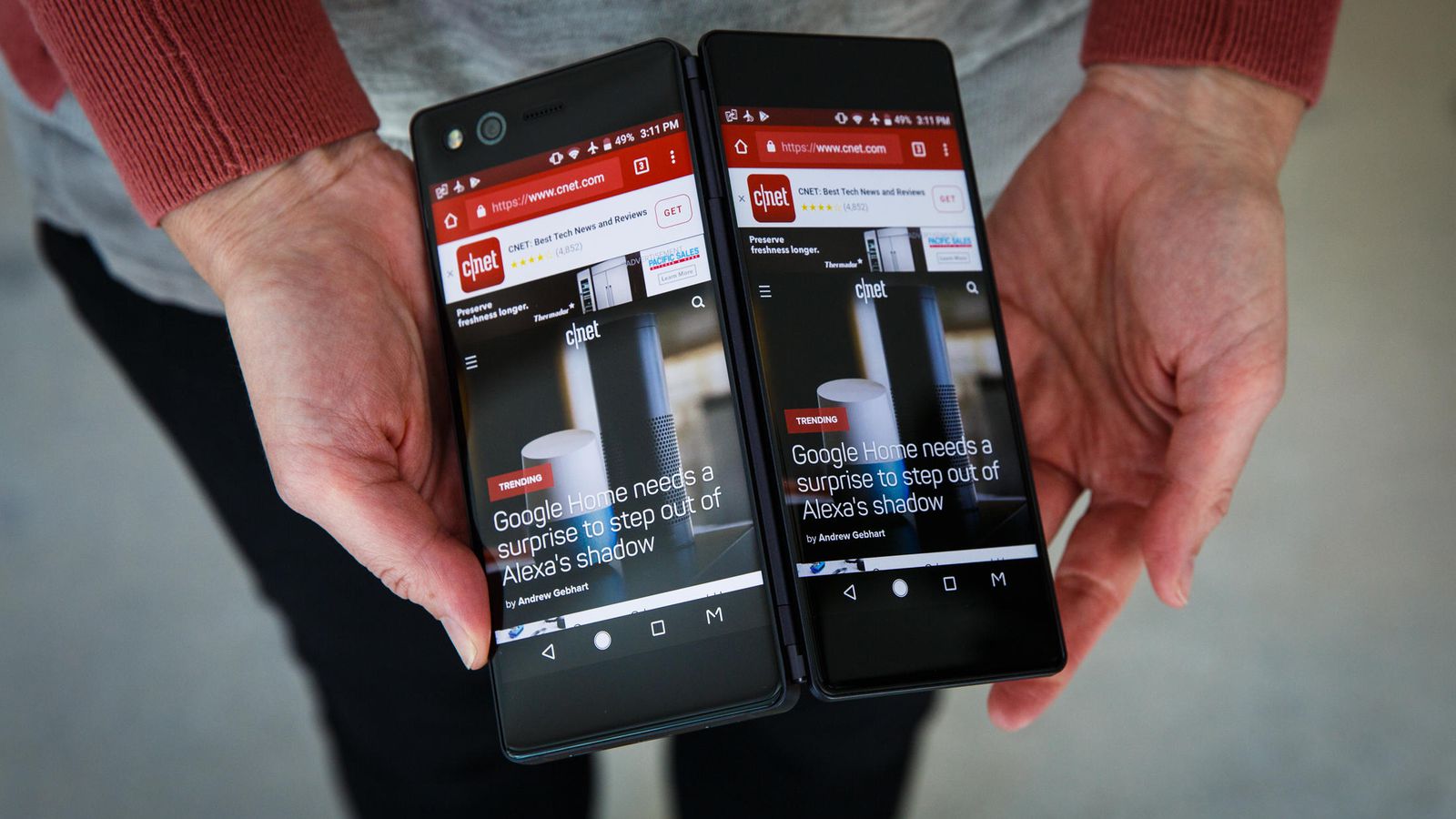 It has been the biggest rumor of all time and has been going on for years!
Even though Samsung has not officially released a statement about releasing a foldable phone yet, they've been open to that idea years back. In fact, they even made a commercial of it that seemed to never materialize. But if it does, it could be the next major revolution of today's smartphone.
For now, it is still a myth. However, all myths are based on a scientific fact. At least that's what the movie says. Let's travel back in time and see how this Samsung rumor is somehow slowly taking shape
Where it Began
The sneak peek actually began 10 years ago when Samsung released a video in 2008 of an OLED smartphone screen that can be bent. Reports then claim that Samsung is manufacturing a bendable or foldable smartphone.
In 2011, believe it or not, Samsung actually displayed a physical prototype of the flexible AMOLED display during CES. It was then proven that Samsung has finally made a flexible screen to work. But, the question remains: "Can they make it in a lump sum?"
Following that year, Samsung has filed numerous patents for foldable phones and displays. In 2013, a rumor spread like a wildfire that Samsung will finally launch a phone with a flexible display called the "Galaxy Q." Sadly, the rumors were proven false, and no announcement was made to the public.
Foldable Phone Commercial
Despite failing to meet the consumers' expectation in 2013, Samsung is still blunt in showing that they are still open to the idea.
The company posted a video in 2014 that looks like a TV commercial showcasing the concept of a foldable phone. The end of the video showed their selling point "Phone. And Tablet. That's Flexibility." They also showcased another concept like a phone in a pen. When you click the top button, the screen slides outside. The presentation ended with "Today's components. Tomorrow's possibility."
Later that year, Samsung promised a production of 30,000 flexible displays each month and 40,000 the following year. However, come 2015, no such thing happened.
What Samsung Has to Say
In the same year, 2015, another rumor called "Project Valley" rounds the internet. But, it's not a flexible display smartphone rather a phone having a pair of separate screens. Reports suggest that it will be launched in 2016. Once again, it didn't happen.
Since then, there have been contradictions between Samsung official in addressing the rumor. In 2017, Samsung's Display Principal Engineer said that a foldable phone would not be released before 2019. This statement was overruled by the CEO of Samsung itself, DJ Koh, telling the reporters that, "We will launch a foldable device when we are fully ready, and we are aiming to do so next year (2018)."
This 2018, another video was leaked showing a smartphone that "Project Valley" is expected to look like. Samsung has not released a statement whether that video is true or not.
The latest rumors indicate that the company has given the foldable phone project another code name: "Winner". It is also said that the phone could launch in MWC 2019. This is based on the statement by a Samsung senior official who claimed that they are already on a roll in testing the new flagship in their factory in Korea.
It is probable that the highly anticipated Samsung foldable phone will arrive early next year. At least that's what the company official promises.