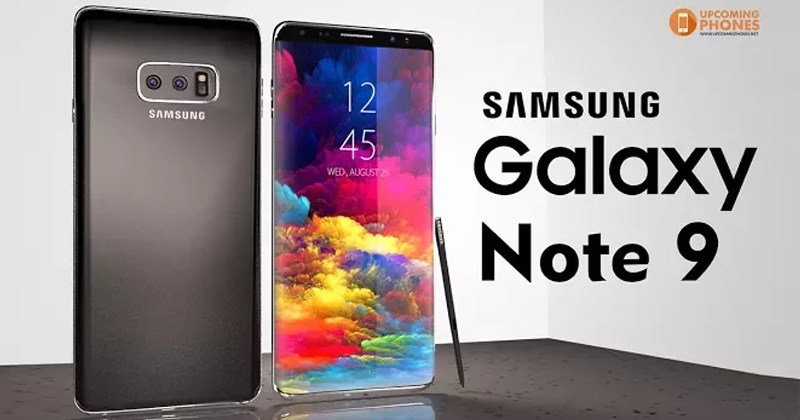 There is no doubt that Galaxy Note 8 made a huge hit in the market despite being the most unaffordable smartphone and weirdly positioned fingerprint scanner.
The question is, can we expect the same sales in the upcoming Galaxy Note 9? Here are the rumored specifications and features of the new Samsung Galaxy Note flagship.
The Galaxy Note 8 is large enough with a display of 18:9:5 aspect ratio. However, news about the Galaxy Note 9 states that it could be bigger than its predecessor. It is said to come in a 6.38-inch display. With this size, we could expect a 2960×1440 resolution if Samsung wants to fully satisfy the users. Apparently, some rumors suggest that Samsung may give an all-out 4K resolution.
It will also be powered by the latest and fastest hardware such as Snapdragon 845 or Samsung's very own chipset – Exynos 9810. A 6 GB RAM is also expected to make it handle all the heavy processes and multi-tasking. So, there's no way of slowing down this expensive smartphone. If Samsung wants to make it even better, they could jump to an 8 GB RAM, but this is still doubtful.
Android 8.1 Oreo is also part of the picture with Samsung's Experience skin on top. The smartphone could also launch with the much-anticipated Bixby 2.0, which is an improved version of the company's digital assistant.
The Galaxy Note 9 is presumably to have a dual-camera setup with a variable aperture. Meaning it is good for taking shots in a low-light environment and an efficient zoom and bokeh effect. And just like the S9 series, the new Galaxy Note could also feature the 960fps recording capabilities with super slow-mo. Plus, users will also have the pleasure of using the AR Emoji. Basically, it's just the S9 and S9+ on a bigger screen.
As for the battery life, Samsung might be playing it safe to avoid meeting the same end as the Note 7 controversy. The battery could be 3,850mAh. Other specs and features expected include 64 or 128GB of storage, which can be upgraded for an extra 400GB via a microSD card.
Facial recognition, an iris scanner, and the Intelligent Scan feature like in the Galaxy S9, is also expected to be equipped with this new Galaxy Note.
The new Samsung phones are known for its water-resistant and dust-resistant features. We couldn't expect less on the Galaxy Note 9, or we could even expect better. Samsung might also listen to the cries of Android fans and will still include a headphone jack. It is also like to come with a free pair of AKG headphones which everybody loves.
There might be a few minor changes to the design, but it is expected to look more like its predecessor. There is still no accurate news what will the Galaxy Note 9 will look. We're still yet to find out if Samsung will adapt the notch design.
The Samsung Galaxy Note 9 might be released in between July or September following the same dates Galaxy Note 8 was launched last year.