In the last CES, the consumer electronics technology world was awestruck after Samsung showcased their colossal Galaxy tablet that has a mammoth of a screen size of 12.1 inch. On the contrary, Google executives present at the show were perturbed by a fussy looking user interface called Magazine UX. As per the description, it looked out of place and awfully deviated from Android's vision of the future.
Discussions
This turn of event for Google ignited a series of discussions between the two technology giants. According to reports, they have been working on a series of broad agreements to settle on a more favourable term, accompanied by an objective of positioning Samsung's view of Android with that of Google. As you might have guessed, the details of such talks are not made public as of now but it is evident that Google is exercising influence in the open source world of Android. It is also indicative that this string of events may result in the elimination of Magazine UX and a few Samsung Apps that were released in recent years. Google is insistent on pushing Google Play Store Apps in all devices instead of the home grown apps by Samsung.
Another driving factor for Google is the alarming rise in number of Android devices that don't use its services. According to a report by the famous ABI Research, 25 percent of the Android devices shipped in the fourth quarter of last year didn't feature Google services suite.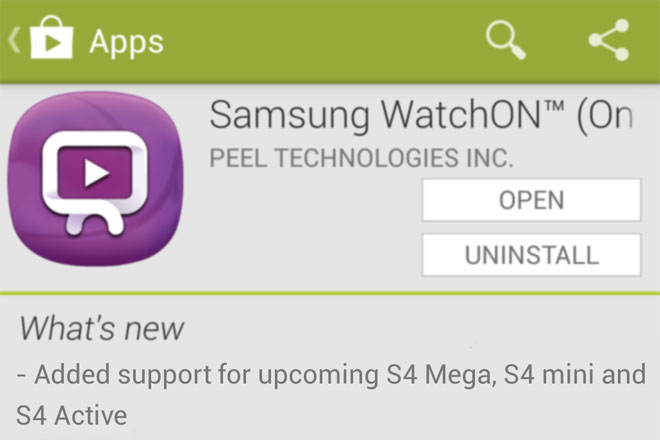 Recent Developments
Both Google and Samsung dismissed comments on their associative talks but Samsung stated that they will continue to deliver unmatched user experience by providing better, newer and innovative offerings to their devices. Also in this week, both announced a cross license patent that includes mobile technology and a few other categories, details of which are yet to be disclosed. Nonetheless, it is conclusive that all Samsung devices in future will highlight Google suite of Apps and not their in-house software. The situation is very intriguing as we are not sure of the compromises by both parties.
Samsung, as we all know, is the largest Android device manufacturer and commands a major share of the smartphone market. And approximately 80 percent of the smartphones available in the market operate on Android OS; all implying the intricate relationship between Google and Samsung. But going by the prevailing circumstances, chances are that Samsung's WatchON and ChatON will also take a blow; these are flagship software from the house of Samsung. Well, it is worth mentioning that Samsung Apps go unnoticed in the large Android dominated community.
Predicament
Google might seem a bit assertive here but there is brighter side to it – For many, Samsung software doesn't appeal and they will stop building the same for the greater good. It is a tough call but what may appear like another business deal today might turn out to be a patent deal between the two in the future. In either case, it looks like Samsung has no intention of stepping out of the Android world.