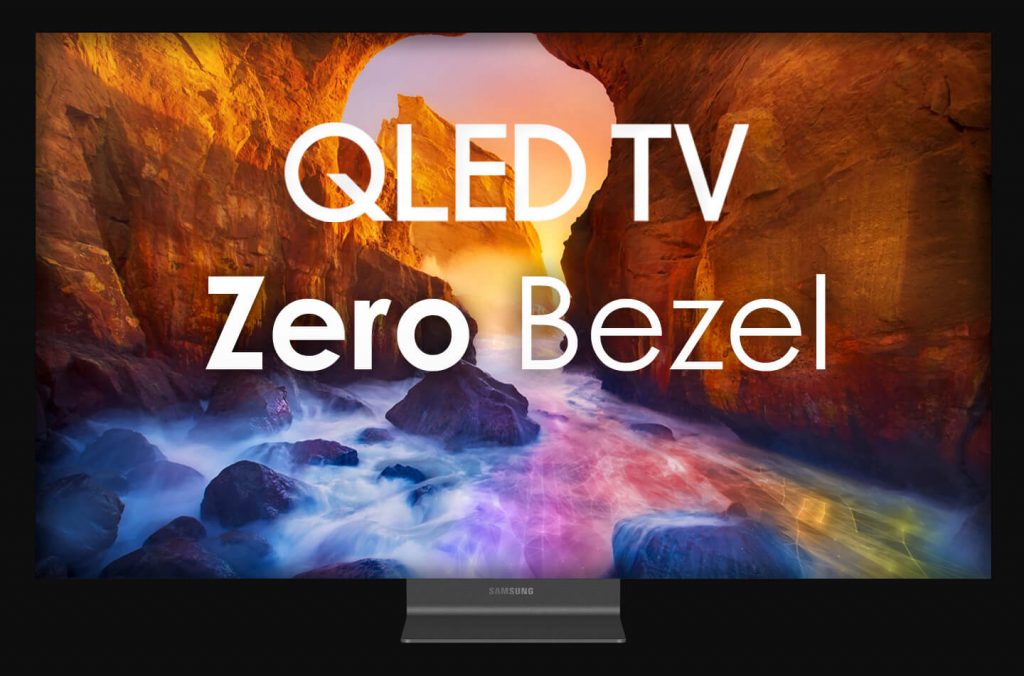 Samsung, one of the leading brands in the Smart TVs market, is all set to launch a new lineup of devices featuring bezel-less design. If the reports are to be believed, then the company will launch a new lineup of Smart TVs under "Zero Bezel" branding at CES 2020.
Earlier this month, on 2nd October, Samsung Electronics registered a trademark with the EUIPO (European Union Intellectual Property Office) for the brand name 'Zero Bezel'. The application was submitted by intermediary Abril Abogados from Madrid, Spain which has often acted in the name of Samsung.
The application from the company is categorized as Class 9, with the description that includes 'televisions; computer screens; LED displays; digital signage display panels'.
As the name itself suggests, the 'Zero Bezel' is hinting at the bezel-less design of the Smart TVs coming from the company. While there's a trend for thinner bezels smartphones, the trend now seems to have moved on to other devices as well.
Currently, Samsung's QLED TVs comes with very thin bezels around the screen. For instance, the Q7F 4k Smart QLED TV from Samsung is described to have a "bezel-less design" so the "Zero Bezel" should be a step forward in terms of design.
However, looking at the trademark application, it seems that the Zero Bezel branding is not limited to Smart TVs and could include a broad range of devices, including QLED gaming monitors. Currently, the company is offering a 49-inch QLED gaming monitor having 32:9 ultra-wide aspect ratio, featuring very narrow bezels.
The Zero Bezel lineup of products will certainly be a step forward in terms of design from the South Korean giant. While it remains to be seen which product category will get this new design first — TVs or Gaming Monitors, it's for sure that the time for bezel-less displays is not limited to smartphones.
As per the reports, the first Samsung Zero Bezel QLED TV will be unveiled at the Consumer Electronics Show (CES) 2020 which will take place in Las Vegas, USA from 7th January 2020 to 10th January 2020.