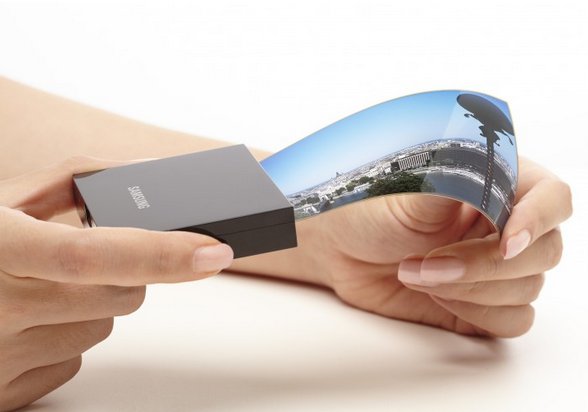 The mobile wars between Samsung and LG are heating up. Earlier this week, LG issued a press release stating it was about to start producing flexible displays.
Just a few minutes later (literally, several minutes), Samsung issued a press release stating that it was making flexible displays that were thinner, lighter, and more flexible than LG.
While LG had made a 6 inch curved OLED screen, Samsung announced that it had made a 5.7 inch curved LED screen. The Samsung screen is also three times thinner than the LG screen (0.12 mm compared to 0.44 mm) and is about 2 grams lighter (5.2 grams compared to 7.2 grams).
But the most important factor when comparing the curved screens could be the 'bend radius', which is a measurement of how far a curved OLED screen can bend without breaking. Specifically, the LG panel features a 700 mm bend radius while the Samsung has a 400 mm bend radius. The Samsung OLED panel can bend further than LG's panel without breaking.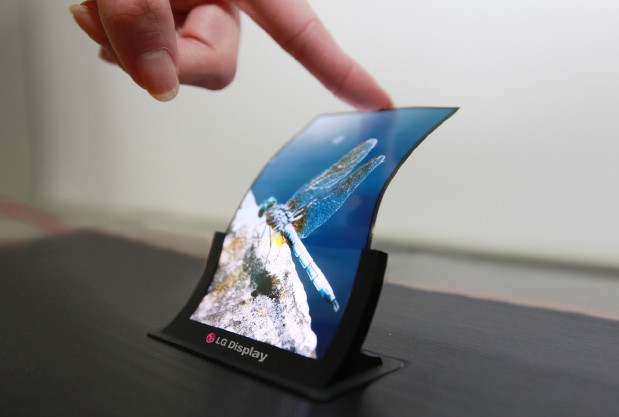 Difference between "bendy" screens and "curved" screens
It's important to distinguish between screens that are bendy and screens that are curved. Specifically, bendy screens can be twisted and bent by the user virtually any way you like.
Meanwhile, "curved" screens, like the ones announced by LG and Samsung, can also bend but must be permanently fixed in location. You'll be able to experience a curved LED screen but you won't actually be able to curve that LED screen yourself.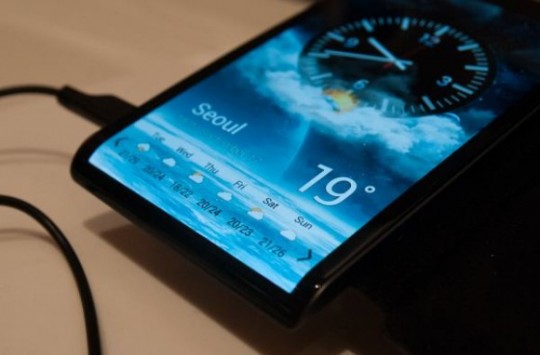 Samsung will release its curved screen smartphone "this week"
We've been hearing about curved phone screens for a while, but it always seemed like they were miles away from being released. Well, forget about all the curved screen rumors that state the technology is years away, because Samsung is reportedly releasing a curved LED smartphone called the Samsung Galaxy Round later this week.
In fact, the Samsung Galaxy Round's specs have already leaked online. Here's what the new smartphone will (reportedly) feature:
-5.7 inch flexible OLED panel with 1920x1080p resolution (although a 1280x720p resolution has also been rumored)
-Android 4.3 Jelly Bean
-2GB of RAM
-8 megapixel camera
-S-Pen support
-Snapdragon 800 processor
These specs make the Round very similar to the Note 3 in terms of performance capabilities. It's interesting to see what kind of effect a curved smartphone screen will have on the industry.
Due to the high cost of making curved OLED phones and the experimental nature of the tech, Samsung will reportedly only release a limited run of the devices. Contrary to what you might expect, rumors have also suggested that the Galaxy Round will be available to international consumers as well as those in Korea.
Personally, I think the biggest potential for curved LED screens lies outside the smartphone industry. Could we put curved LED screens on soccer balls? Toys? Coffee mugs? We'll have to wait and see.