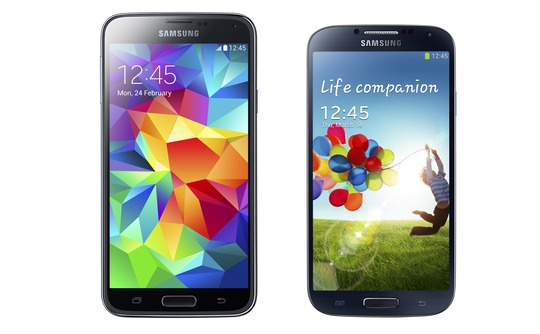 Are you thinking of switching to the Samsung Galaxy S line?
If so, then you have a choice in front of you: pay a lot of money (on contract or off) for a brand new Galaxy S5 or take advantage of the lower cost Galaxy S4. Many cell providers are offering $49 or even $0 Galaxy S4 smartphones with a two year contract in preparation for the release of the Galaxy S5.
Which Galaxy S should you buy? Is the Galaxy S5 really all that different from the Galaxy S4? Today, I'm going to answer those questions and explain which one is the best choice for you.
Screen size and resolution
Both devices feature an AMOLED screen with 1920x1080p resolution.  However, the S4's screen is .1 inch smaller than the S5.
Other than that, the two devices are virtually identical in terms of screen size and features. Both screens feature Gorilla Glass 3 protection, while the Galaxy S5 has 432 pixels per inch (ppi) compared to the Galaxy S4's slightly superior 441 ppi.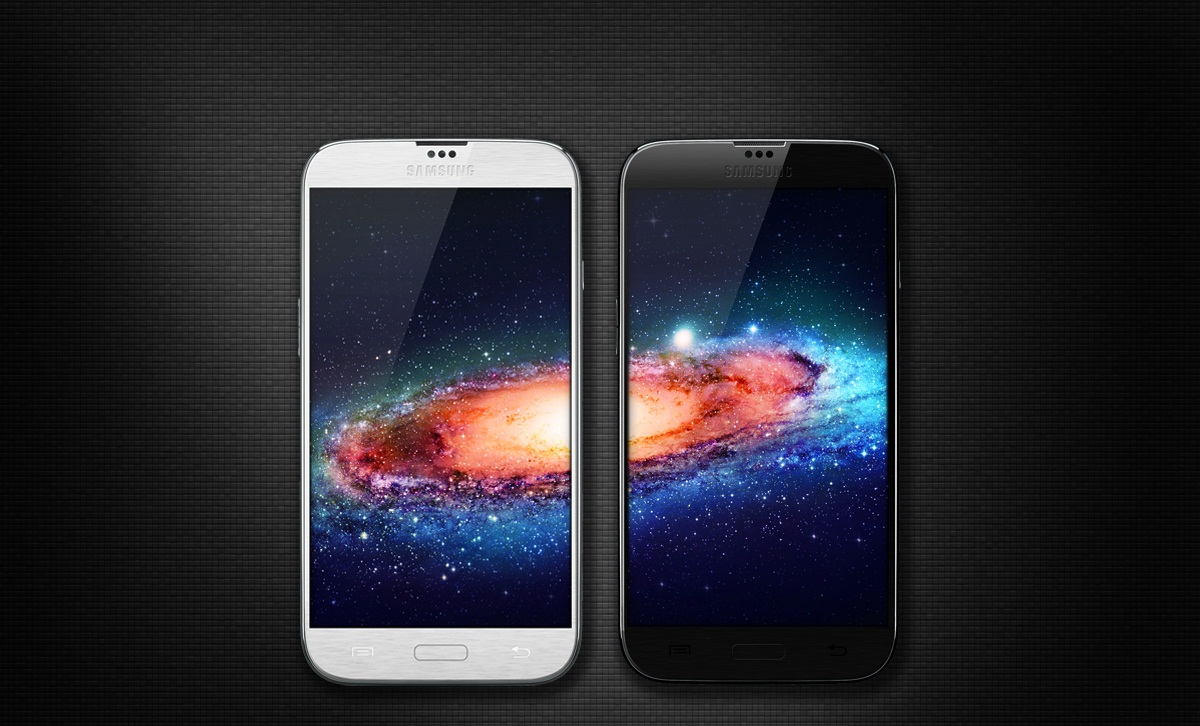 Processing power and memory
How much more powerful is the Galaxy S5 compared to the S4?
The S5 has a Qualcomm Snapdragon 801 chipset with a quad-core 2.5GHz Krait 400 CPU and an Adreno 330 quad core GPU.
The S4 has a Qualcomm Snapdragon 600 chip with a quad-core Krait 300 CPU, 1.9GHz, and a quad-core Adreno 320 GPU.
Expect a noticeable boost in performance – especially once future versions of Android are released. But if you were to use both devices side-by-side for everyday tasks, you're probably not going to notice a massive difference between the two.
In terms of memory, both devices feature 2GB of RAM.
Internal storage
Like many Android devices that have come before it, the Galaxy S5 comes in 16GB and 32GB model versions with the ability to add a microSD card up to 128GB in size.
The Galaxy S4, meanwhile, comes in three versions with 16GB, 32GB, and 64GB of internal storage space along with the ability to add a 128GB SD card.
If you absolutely need the maximum amount of storage on your smartphone, then the S4 is your best option because you can add a total of 192GB of storage if you get the 64GB version and a 128GB SD card.
I don't know why you would ever need that much storage space on a smartphone, but no matter which version of the Galaxy S you choose, you should have more than enough space for average day-to-day use.
Camera
When it was first released, one of the major reasons selling points of the Galaxy S4 was the phenomenal camera, which offered the ability to shoot 1080p video at 30 frames per second using the 13MP camera. It also included automatic image stabilization and HDR, among other awesome features.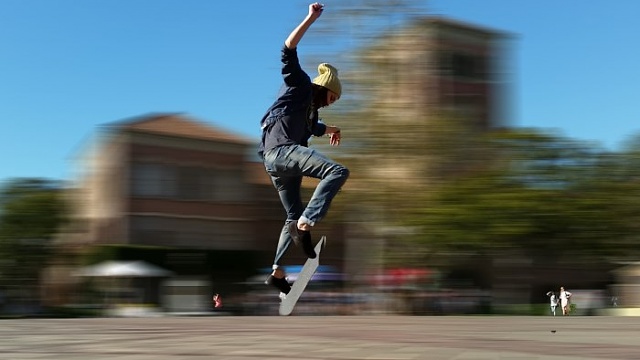 The S5 improves the camera. It features 16MP and can film 4K video at 30 frames per second (or 1080p video at 60 frames per second). It also has faster auto-focusing designed to make your pictures as blur-free and beautiful as possible.
If you use your smartphone camera a lot, then the S5's improved camera functionality may be enough to convince you to upgrade.
Battery life
Battery life is one of the few smartphone traits that has seemed to slide backwards in recent years. Say what you want about BlackBerry, but I miss having a smartphone last for three days of decent usage.
The Galaxy S5 significantly improves the battery life of the S4 – which was a major complaint for users. The S5 features a larger battery with 200 more mAh as well as a more energy efficient processor. Both of these combine for an added 1 to 3 hours of battery life added on to the end of your day.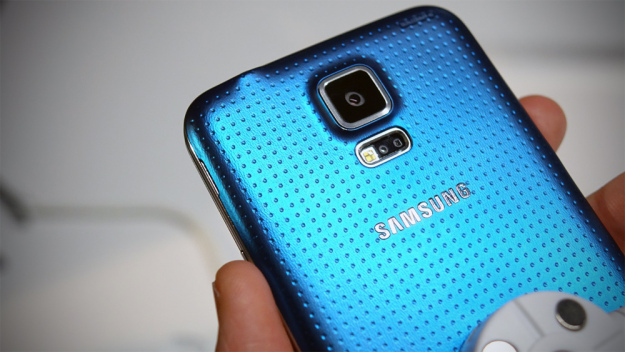 Other factors
There are some other little things that differentiate the Galaxy S5 and Galaxy S4, including:
-Size: The Galaxy S5 is slightly taller and wider than the S4. It's also .2mm thicker (8.1mm compared to 7.9mm).
-Weight: The Galaxy S5 is 145 grams compared to the Galaxy S4's 130 grams.
-Connectivity: Both devices feature nearly identical connectivity options, including LTE, Wi-Fi 802.11 a/b/g/n/ac, Wi-Fi Direct, Bluetooth 4.0, Wi-Fi hotspot, IR remote, and microUSB support. The only major difference is the fact that the Galaxy S5 is equipped with microUSB 3.0, which means a faster transfer rate (if your computer and other devices also have USB 3.0 ports).
-Fingerprint sensor: One of the most talked-about features on the Galaxy S5 is the fingerprint sensor. Just like the iPhone 5S, the Galaxy S5 has a fingerprint sensor for enhanced security.
-Android version: Both the Galaxy S4 and Galaxy S5 will run Android 4.4.2 KitKat. The S5 runs it out of the box while the S4 runs it with an over-the-air upgrade. Some people like the Samsung TouchWiz modified version of Android, while others do not, but both devices have virtually identical operating systems and apps.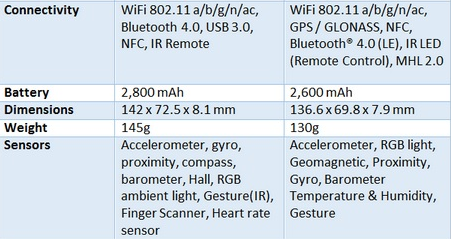 Is there enough of a difference to warrant an upgrade?
The Galaxy S5 has a large performance advantage over the Galaxy S4. It also has a nifty new feature – the fingerprint sensor.
Other than that, the two devices aren't that different. If you have the option to get a "free" Galaxy S4 on a two year contract, then you might not notice much of a difference between that and a brand new $199 Galaxy S5.
The Galaxy S5 is an improvement over the S4. It's not a major improvement, nor is it a totally small improvement. The only major reason to choose the S4 is for the price. How badly do you want to save $150 to $200?