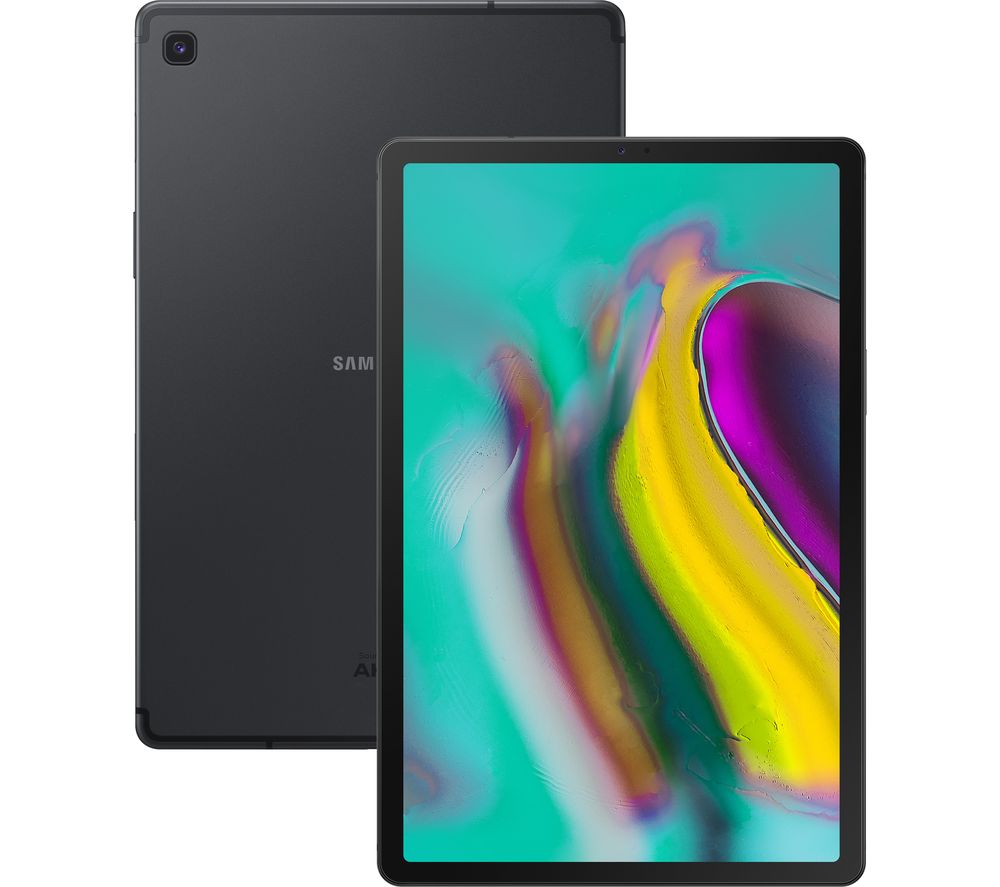 Tablets are no longer that in demand in the mobile market since smartphones are becoming powerful every year. Samsung is one of the companies, aside from Apple, which commits to taking tablets seriously. In fact, following the early announcement this year, Samsung Galaxy Tab S5e finally launches around the globe and here's everything you need to know:
Design
The Galaxy Tab S5e takes design inspiration from last year's Tab S4 only with slimmer bezels but still large enough to grip. Samsung claims that this is the thinnest tablet they've made, at 5.5mm slim, and extremely lightweight at only 400 grams.
The rear is metal-build which imposes a strong iPad-like vibe. Samsung has gotten rid of all buttons from the face of the tablet. Instead, the power button on the right doubles up as a fingerprint reader. A volume button lies below it while further down is a slot for microSD expansion. Charging takes place over USB-C and on the left are pogo pins for the keyboard accessory. And yes, you guessed it right, there is no headphone jack.
It has four speakers that can go incredibly loud and still good while at it. The speakers switch orientation based on how you are holding the tablet to ensure that you always get a true-to-life stereo output experience.
Display and Samsung's Dex Mode
The display is a large 10.5-inch AMOLED panel which is bright and vibrant. The 2560 x 1600 resolution gives the tablet a 16:10 aspect ratio.
Google has dropped the ball as far as tablet support is concerned. Samsung, on the other head, with their Dex Mode, picks up the slack in all the right places. Tapping the Dex Mode toggle drops you into a desktop-like UI. When paired with the keyboard case, the Tab S5e converts into a netbook-like experience.
Not all apps can make use of the desktop-style environment, but Samsung includes a toggle to force apps to adapt. You can resize and snap apps to a side, just like you would on a desktop.
The keyboard is cramped compared to a full-sized keyboard, but it doesn't take too long to get used to it. The keys don't have particularly great tactile feedback and the lack of backlighting which means you'll have to touch-type in the dark without any visual indicator. Additionally, the keyboard and tablet need a fairly flat surface to be usable and the lack of multiple adjustment angles limits the places where you can use the setup.
Toggling out of Dex Mode, the tablet essentially behaved like a blown-up smartphone. There is a dearth of tablet-optimized apps on Android, but Samsung can't really be blamed for that. By no means is this a powerhouse, but if all you only plan to do is watch media content and browse the internet, you won't face much of an issue.
The 4GB of RAM, on the other hand, is a bit limited. Considering tablets are long-term investments and not something most users replace in a year or two.
Lastly, the 7,040mAh battery, when combined with frugal chipset and AMOLED panel, should give users reasonable longevity.
Pricing and Availability
The Samsung Galaxy Tab S5e price varies in every region. It comes in two variants: the WiFi-only version which could cost around $500, and the LTE variant priced around $575. Overall, the Samsung Galaxy Tab S5e is an affordable premium tablet.