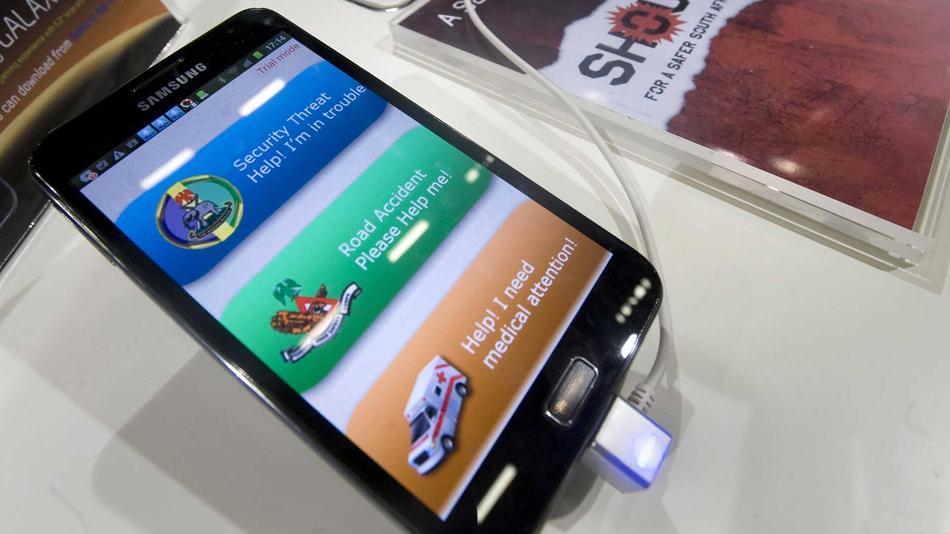 Samsung's line of Galaxy products just got a little bigger – in more ways than one. Just this past week, Samsung announced that it would be releasing two new Galaxy devices within the next year: the Mega 5.8 and the Mega 6.3.
As the names suggest, the Mega 5.8 and 6.3 have a 5.8 inch screen and a 6.3 inch screen, respectively. However, don't expect the Megas to pack a devastating knockout punch in terms of hardware. The Mega 5.8 features the following specs:
-540×960 pixel resolution
-1.4GHz dual core CPU
-1.5GB of RAM
-8GB internal flash storage
-8MP rear camera, 1.9MP front camera
540×960 pixel resolution? What is this, 1996? Samsung is clearly targeting the more budget-minded consumers with the Mega. It's the Galaxy Note for those who can't afford a Galaxy Note. Which probably isn't a bad thing as Samsung seeks to expand into new countries.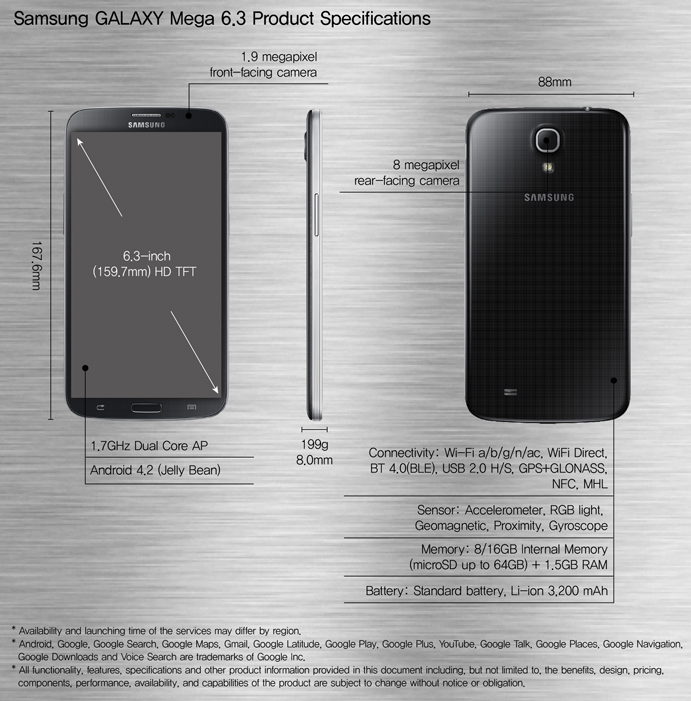 Meanwhile, the Mega 6.3 is the 5.8's more powerful older brother. It features these specs:
-3,200mAh battery
-1280×720 resolution
-Dual core 1.7GHz CPU
-1.5GB of RAM
-8GB or 16GB internal flash storage
-4G LTE support
Both of the Megas will feature the Android 4.2.2 operating system. The major difference between the two Megas is the 6.3's support of 4G LTE and the new WiFi standard – 802.11ac. The Mega 5.8, on the other hand, can only connect to HSPA+ networks and WiFi networks 802.11 a/b/g/n.
Samsung Mega release date
Both versions of the Mega will be released in Europe in May 2013. Pricing has not yet been announced, although Android.gs is reporting the Mega 6.3 has a current preorder price of 699 Euros. That's not Samsung's price, so it's likely the official price will be quite a bit smaller. After all, with the specs listed above, Samsung isn't going to attract anybody but a budget audience.
What do you think of the Megas? Worth a buy?