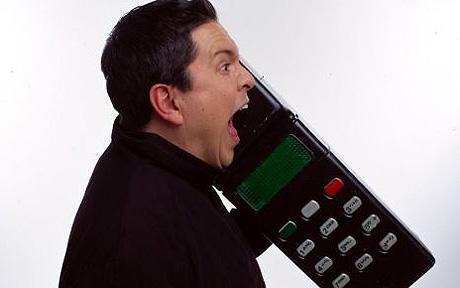 Over the past few years, we've seen phone screen sizes grow increasingly large before they plateaued around the 4 to 5 inch range. However, a rare few phones go beyond that size range and aim to carve a niche for themselves in the 5 to 7 inch range.
Such is the case with the Galaxy Note and Galaxy Mega. But you already know about those phones – phones which many people call 'phablets' because they blur the line between phones and tablets.
Well, phone techies will need to start thinking of a clever new phone term very soon, because Sony's upcoming Xperia Z Ultra will have one of the most unique dimension profiles we've seen in an Android to date. In fact, it's going to be the largest smartphone ever made.
The Sony Xperia Z Ultra will be massive. At 6.44 inches, it's larger than the Note and the Mega. If you need help picturing what 6 inches looks like, picture a Subway 6-inch sub. That's pretty big for a smartphone.
Here's a quick size comparison that shows you how the Xperia Z Ultra will match up against other top Android devices: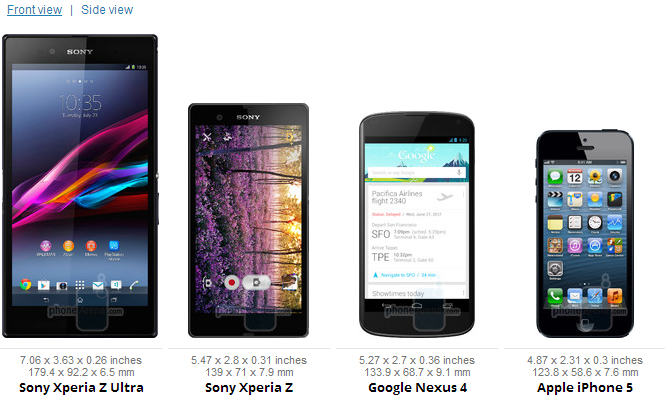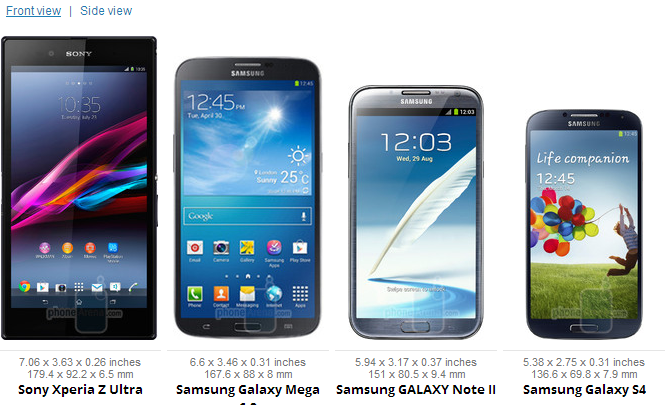 Can you believe how tiny the iPhone 5 looks beside the Xperia Z Ultra? That really puts the massiveness of the device into perspective.
But here's the weird part – the Xperia Z Ultra is also remarkably thin. With a thickness of just 6.5mm, the Xperia Z Ultra will somehow be thinner than the Mega, Note II, and Samsung Galaxy S4: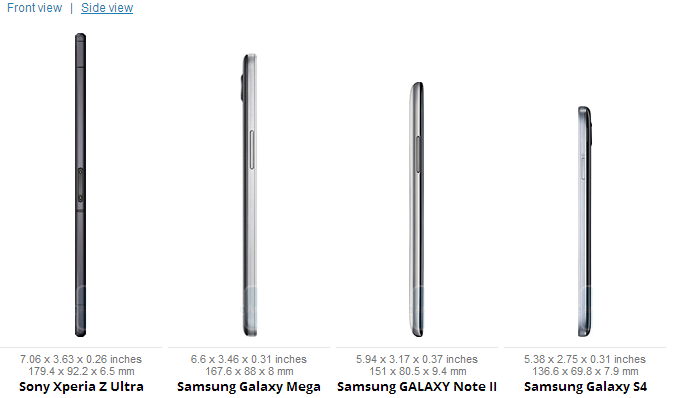 Go figure. The Xperia Z Ultra should be released sometime during the third quarter of 2013.