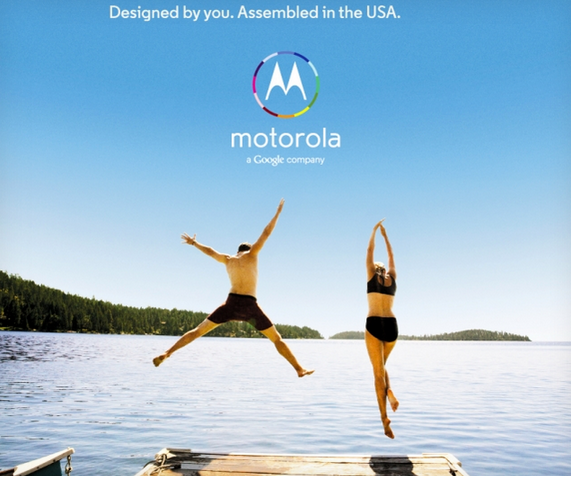 The Moto X is gearing up to be one of the biggest smartphone releases of the year. The Moto X is the latest offering from Motorola and will combine the renowned durability of Motorola phones with a new age of smartphone performance and capabilities.
Hype was already mounting for the Moto X, but Motorola recently pushed the hype train a little further into overdrive with a new ad campaign. In that campaign, Motorola reveals that the Moto X will be:
-Built in the US
-"The first smartphone you can design yourself"
However, there are no clues as to what, exactly, that last part means. In one advertisement, Motorola writes that the phone was "Designed by you. Assembled in the USA", which sounds like something that a lot of marketing companies say.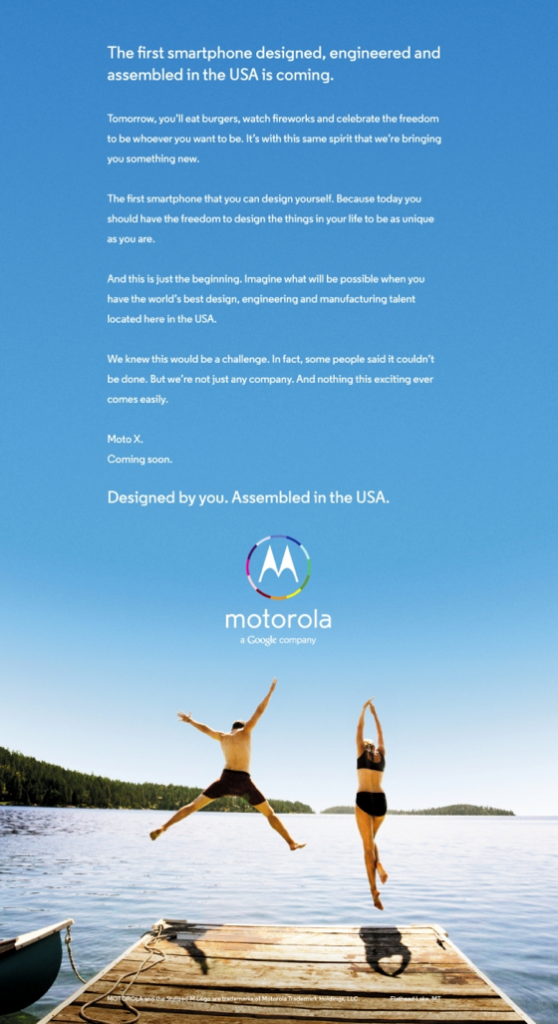 But in the second advertisement, which appeared in major newspapers like The New York Times and The Wall Street Journal, Motorola reveals the second line:
"The first smartphone that you can design yourself. Because today you should have the freedom to design the things in your life to be as unique as you are."
It's worth noting that the advertisement appeared on the Fourth of July holiday, which is why there's lots of mentions of freedom, burgers, and fireworks in the copy.
The advertisement also reveals Motorola's flashy new logo, which clearly shows signs of Google's influence. I think it looks pretty good.
Motorola clearly knows that it is creating more questions than it is answering, and the company offers a signup page where visitors can enter their email address to learn more about the smartphone as soon as it's released.