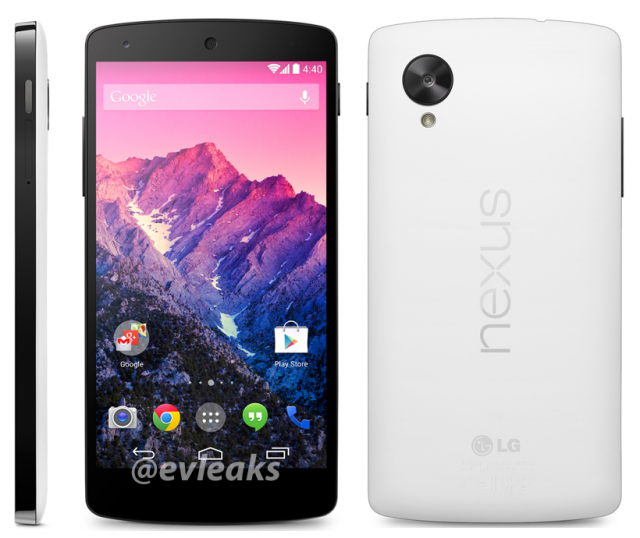 The long-rumored Nexus 5 is getting closer and closer to being released. Finally, we've got a date for the Nexus 5 release as well as an unofficial leaked picture.
The above photo shows what the white Nexus 5 will look like. It looks like what everybody expected it would look like: a Nexus-shaped smartphone with a larger screen, higher resolution, and better camera.
The Nexus 5 could be the best Android smartphone ever made and it will certainly offer the purest Android experience available today. It will also likely be the first Android to receive the Android 4.4 KitKat update.
According to today's latest rumors, the Nexus 5 will be released on November 1, 2013. That's only a few days away, so get excited Android fans!