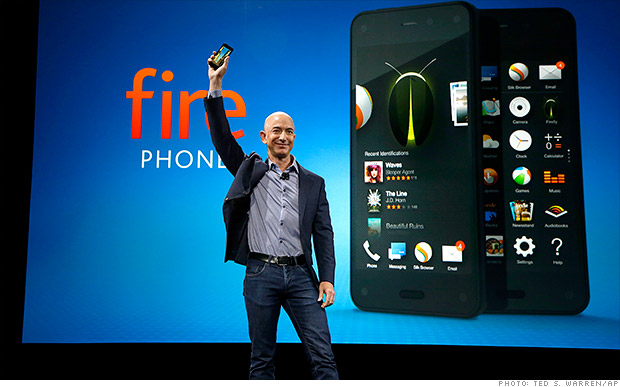 Amazon recently announced the company's first smartphone, the 'Amazon Fire'.
The smartphone comes with a number of unique qualities and features. However, it certainly has a few faults as well. Here are the top 5 good and bad things you need to know about the Amazon Fire Phone:
1) It has no Google services
Android is free for any company to download and use. It's an open source operating system that doesn't make any money for Google.
However, Google still makes money by licensing its Google services to Android users. This costs extra for manufacturers.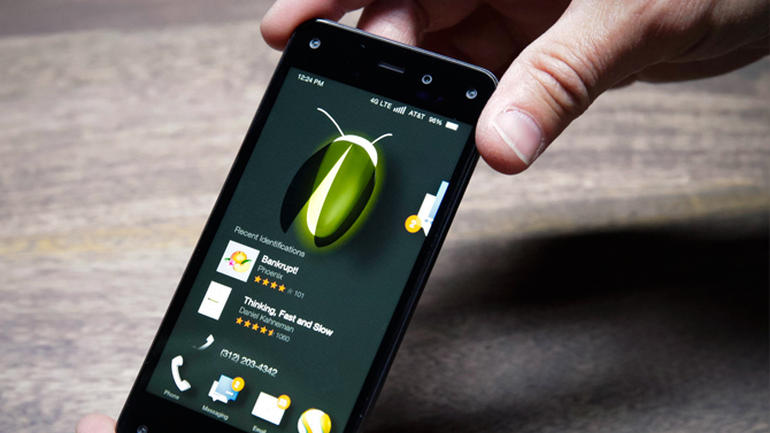 The Amazon Fire Phone will not have Google services.
Amazon either didn't want to pay Google's licensing fees or wanted to promote its own in-house services. Likely, Amazon wanted both.
In any case, the lack of Google services introduces a few problems to the Amazon Fire Phone. It means you cannot download apps from the Google Play Store, use Chrome, Google Play Music, Google Drive, or even Gmail.
You can still login to these services through your mobile internet browser, but obviously, that's not ideal.
Instead of all of these useful Google services, you use Amazon's in-house services like the Silk Browser, Amazon Appstore, Cloud Drive, Cloud Player, and Amazon's email service.
If you're a huge Google fan who uses Google services every day, then switching to the Amazon Fire Phone could be a huge adjustment. If you're not particularly attached, then who cares?
2) It costs $200 on-contract
There are a few major selling points for the Amazon Fire. At first glance, you might think 'price' is one of those things.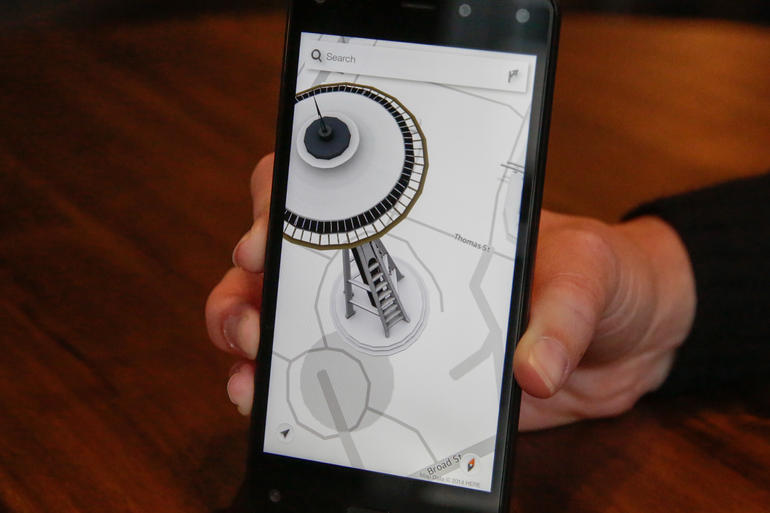 $200 is a cheap smartphone. But the $200 price tag is only offered on a two year contract with AT&T (the only carrier which will sell the Amazon Fire Phone).
That makes it a relatively expensive smartphone. Today, a $200 signup with a two-year contract can get you a flagship phone from today's top carriers.
As you'll find out below, the Fire Phone doesn't have strong enough specs to justify that price tag – especially when you consider that it costs $650 to $750 off-contract.
3) Only available through AT&T
It's 2014 and Amazon has chosen a single carrier to sell its smartphone. That carrier is AT&T.
If you don't want to lock into a contract with AT&T, then you'll need to pay $650 to $750 for an off-contract Fire Phone.
4) It uses dynamic perspective to create a "3D" experience
Dynamic perspective sounds like a term a film major would use to describe some artsy film.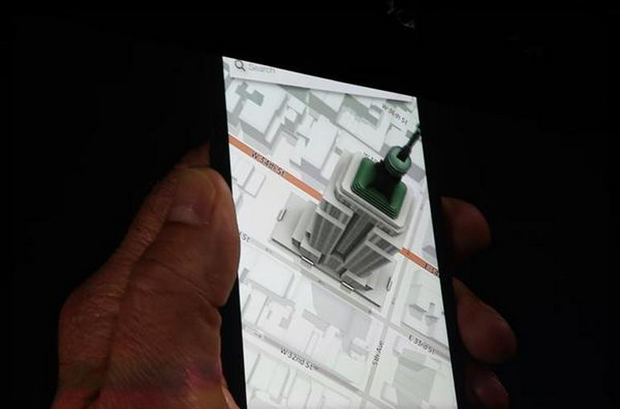 However, on the Amazon Fire Phone, dynamic perspective is the technology that makes your phone look 3D.
3D phones aren't new. 3D phones released in the past have been gimmicky, at best. Amazon's Fire Phone replicates 3D but isn't truly 3 dimensional (obviously).
In Jeff Bezos's presentation, he demonstrated how to use dynamic perspective to peek around maps and landmarks, and it appeared to work pretty well. If 3D is a feature you'd like on a phone, then the Fire Phone is the only major flagship phone today that supports it.
5) Moderate tech specs
The Fire Phone's tech specs are neither bad nor good. Instead, they're perfectly average.
2.2GHz quad-core Snapdragon 800 CPU
Adreno 330 GPU
2GB RAM
13MP camera
1280×720 resolution with 315ppi
Average tech specs don't command a $650 to $750 price tag, and the 720p screen will be a deal breaker to many users. However, it's important to note that Apple's best phone, the iPhone 5S, only has a resolution of 1136×640, which makes the Fire Phone more comparable to an iPhone than a flagship Android device.
However, this year's Android devices are already leaving full HD in the dust and have switched to quad HD. It's called quad HD because it's four times the resolution of 720p.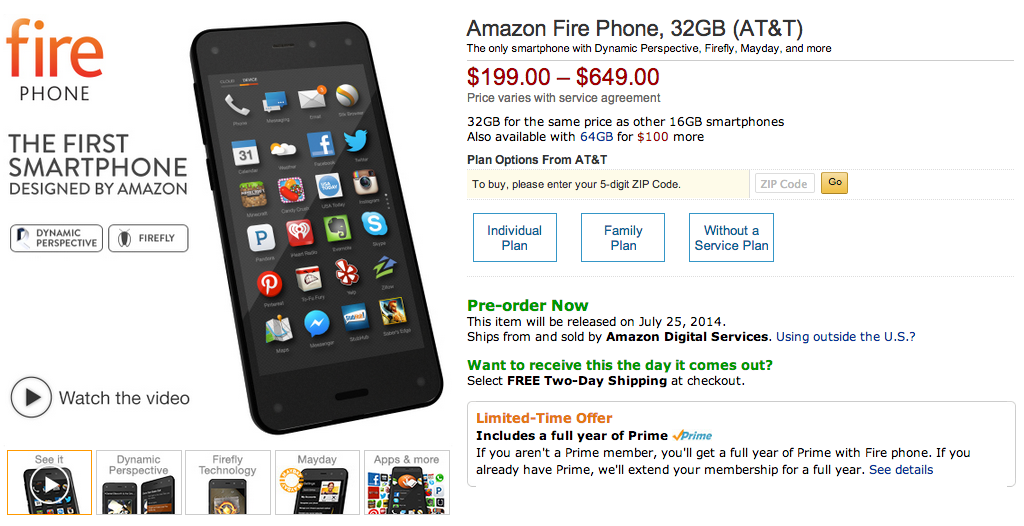 On the LG G3 and Note 4 – two phones available this year for around $200 on-contract – you can enjoy four times the screen space as the Fire Phone. That's a huge disadvantage for the Fire.
Conclusion – is it the right Android phone for you?
The Amazon Fire Phone is an excellent smartphone for those who love Amazon and its services. Amazon's app store is one of the largest in the Android world, although it's not nearly as large as the Google Play Store and you won't find any Google services or apps within.
However, if you like shopping on Amazon or if you subscribe to their music and television streaming services, then you should be happy with your Fire Phone.
FireOS isn't as smooth or functional as pure Android, but it's not bad either.
Most Android fans, however, will find better options in the $650 to $750 off-contract price range – especially if you prefer 1080p resolutions.