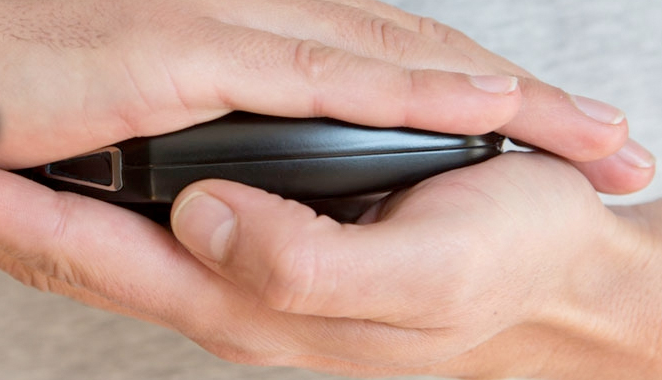 CES 2014 has come and gone, but the memories will last forever. Or something like that.
It was a big year for Android, particularly in the automotive and wearable computing fields. However, we saw all sorts of crazy Android devices revealed across the industry.
Today, we're going to share the craziest Android devices of CES 2014 with you:
1) Keecker – the Android robot that does a lot of cool stuff
At first glance, Keecker looks like something from Wall-E. But it's not. It's a real Android device that was showcased at CES 2014.
Keecker is an Android-powered projector robot that can follow you around the house. It projects video onto walls and lets you use apps like Netflix and YouTube. It has a 1,280 x 800 resolution and 1,000 lumen brightness, making it bright enough to use during the day.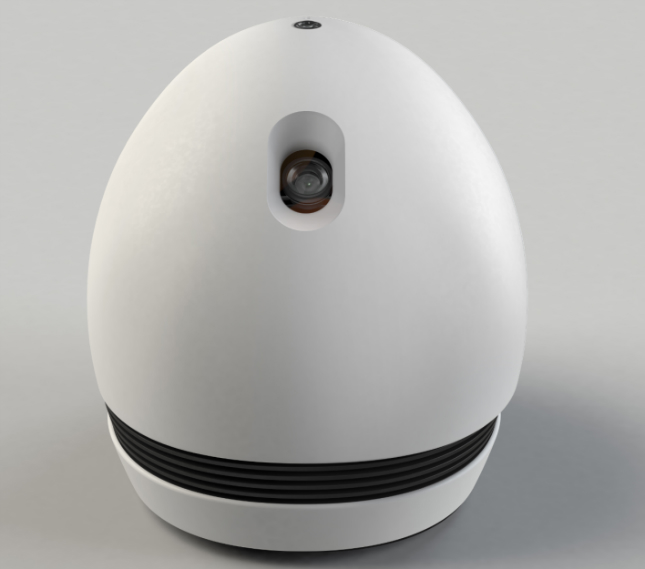 The robot also includes six speakers which cover all 360 degrees. You can even use it to stream music.
But my favorite feature is that you can yell at your Keecker to follow you around the house. If you go from the living room to the kitchen and still want to watch your movie, you can say "Keecker, come to the kitchen" and your little robot friend will follow you to the kitchen.
Keecker sounds awesome, but here's the catch: it will cost $4,000 to $5,000 and won't be released until Q4 2014 – and only if a Kickstarter campaign is successful.
2) $12,000 Smart Range Android-powered Oven
Have you ever looked at your Android and thought, "this is okay, but I can't use it to preheat my oven from my bedroom."?
No?
Well, then you clearly haven't tried the Dacor Smart Range oven. At a price of $12,000, the Smart Range is for rich people looking to spend some extra cash money. This oven is 48 inches long and includes six 14 inch brass burners in total.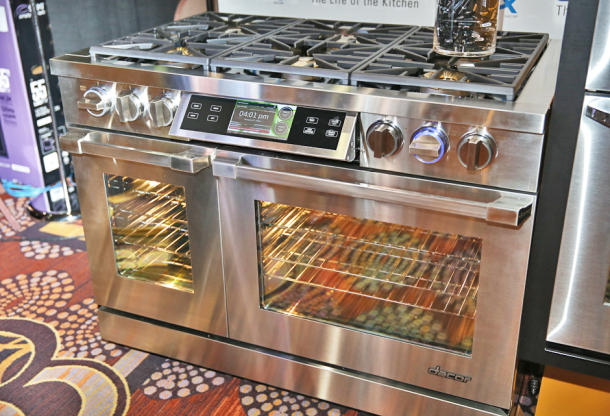 You can preheat the oven remotely and perform all sorts of other semi-important cooking tasks. Most dangerous maneuvers, however, still require the chef to be at the oven. Safety reasons and all that.
This smart oven is part of the Discovery IQ line of "smart appliances". It's not the first Android-powered oven built by Dacor.
This oven is so high-tech that it automatically updates itself over Wi-Fi and downloads recipes it thinks you might like.
I don't know about you, but if I pay $12,000 for an oven, then I expect that oven to cook me breakfast, lunch, and dinner all year long.
3) TAO Wellness – the magical exercise device that fits in your palm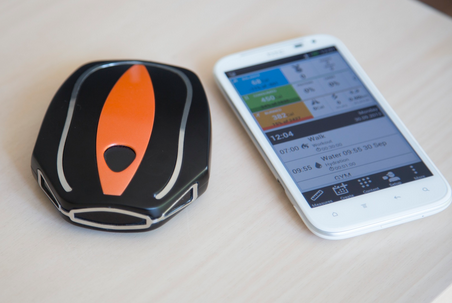 Have you ever wanted to work out but didn't want to go to the gym, leave your house, or even get out of your office chair? Well then you'll love the TAO Wellness WellShell.
This pocketsize device can be held in your palms and talks you through an isometric workout. While its help in your palms, the WellShell will monitor your performance, including steps taken, miles travelled, calorie intake, heart rate, and more. You'll be able to track all of this information on your Android.
Sample exercises include these two workouts: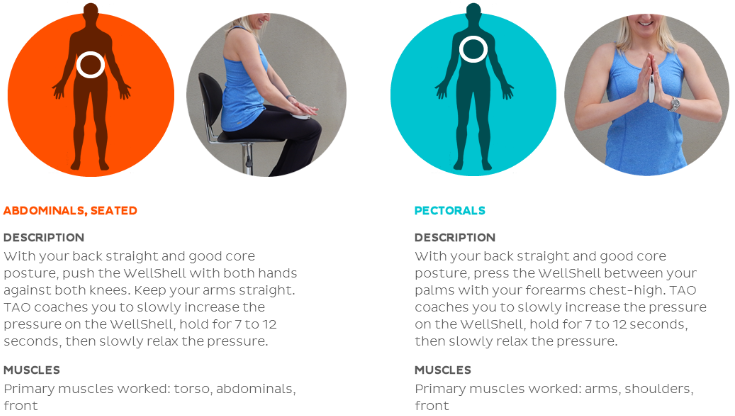 It's certainly unique and probably a bit crazy. Nobody's going to get ripped using this thing, but if you want to give your muscles a bit of tension while sitting at work or on an airplane, then hey, the TAO WellShell probably couldn't hurt.
4) LG Lifeband Touch – An Android-based fitness watch
A lot of people predicted that wearable computing would play a big role in 2014, and none of these people have been wrong so far. The Fitbit was huge around Christmas 2013 and that surge has continued into 2014.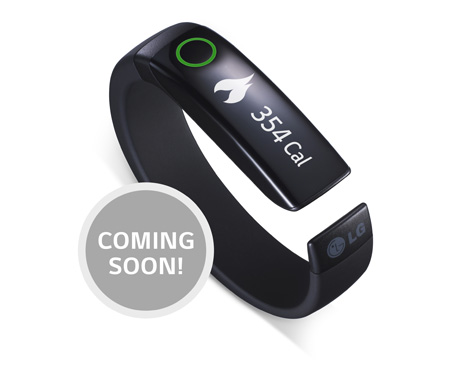 At CES 2014, LG unveiled its LifeBand Touch, which is the company's first attempt at making a wearable device. The LifeBand Touch talks to your Android via Bluetooth and collects information like calories burned, steps taken, targets beaten, and more. You can scroll through all of this information using the LED screen, which is where the device gets the Touch name.
Better yet, it's got a battery life of 2 to 5 days. Not bad!
5) Vuzix M100 Smart Glasses – An alternative to Google Glass
You've probably never heard of Vuzix (which is actually spelled VUZIX). But they've been around the tech industry since 1997.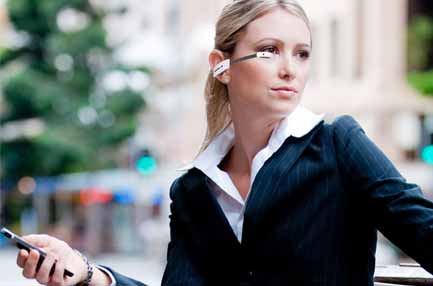 At CES 2014, Vuzix unveiled something called the M100, which is built to transfer information from your Android to the front of your eyes.
How does it work? The M100 features an earpiece with a wireless Bluetooth 4.0 receiver as well as an HD camera. It also features a head tracking system and GPS. It's compatible with a number of active Android apps, although developers are being encouraged to create their own apps to harness the technology as well.
The M100 has greater ambitions in sight than just consumer use: it's also being designed for medical and industrial applications. Which is good, because most people can't afford the $999.00 price tag that the Vuzix M100 currently comes with!
6) Epson Moverio BT-200 Smart Glasses
Clearly, Google isn't the only one who saw potential in the wearable Android-based glasses market. Along with the Vuzix M100, CES 2014 brought us the Epson Moverio BT-200 smart glasses.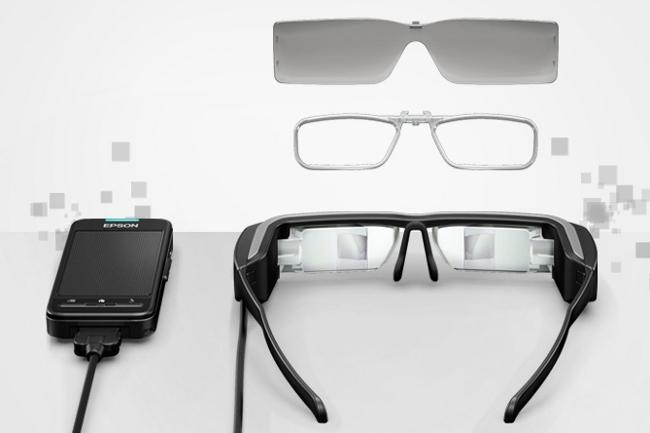 These glasses feature two displays in the middle of your field of vision, which gives the effect of a virtual screen hovering directly in front of your face.
These glasses also come with motion sensors, a camera, and a 6 hour battery life. Everything is controlled with Android 4.0.
While the M100 was focused on industrial, medical, and military applications, the Moverio is aiming for the gaming market (among other markets). The CES 2014 demo included several augmented reality games.
7) Pebble Steel – A Smart Watch that actually looks smart
Most smart watches look really dumb. They're big, colorful, and look like toys instead of fashion accessories.
That's okay for some people, but it's not okay for anyone who has to be a professional in public on a daily basis. That's why the Pebble Steel attracted a lot of attention at CES 2014.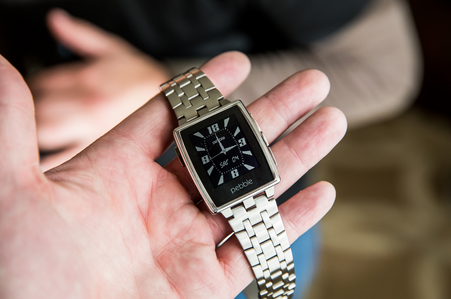 The Pebble Steel is a smart watch, but it's hard to tell it's a smart watch when you first look at it. It's made from stainless steel and Corning Gorilla Glass, leather straps, and all the high-quality materials you would expect.
At a price of $249, the Pebble Steel isn't exactly a budget watch. But it's not ridiculously expensive either. You can set it to a number of different display modes, including standard watch mode, digital display mode, and more.
It also has a 5 to 7 day battery life, its own unique apps, and a tri color LED. It's compatible with both Android and iOS devices. When you get a notification on your Android, your LED will light up on your watch.
Sure, it's not the craziest Android device ever made. But it's crazy because it's the first smart watch we've seen that actually looks smart.
Best Android phones of CES 2014
Just because an Android device isn't crazy or unique doesn't mean it's bad. CES 2014 brought us plenty of cool Android smartphones and tablets, including notable mentions like:
-Samsung Galaxy Tab PRO 8.4
-ASUS Padfone Mini
-Sony Xperia Z1S
-Alcatel OneTouch Hero
-ASUS Zenfone