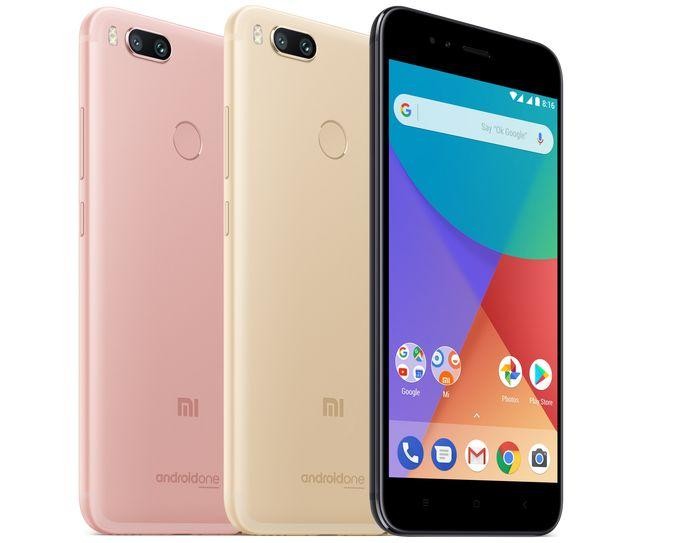 The day before the next iPhone launches, Xiaomi's newest flagship smart phone will make its launch. But Chinese firm offered another new arrival before that date which marks a departure from the usual. And this is because Xiaomi has released its first ever device to run in Google's Android One program which is called Mi A1
Xiaomi's newest flagship smartphone will launch the day before the next iPhone , but Chinese firm has offered another new arrival before that date — and it marks a departure from the usual. That's because Xiaomi has unveiled its first device running Google's Android One software, and it's called the Mi A1. This device was launched in a press event in India just today and obviously is the first go to market having the revamped Android One software and it's also the first device to go on sale without running the MIUI software by Xiaomi. The program is designed to deliver a high-end experience for users who prefer affordable smart phones and is in line to get Android Oreo before 2017 ends. And if that isn't enough to catch your attention, you'll also have to consider its price first.
The Mi A1 has the price of around $230 with a wide global release that is planned. According to Xiaomi, the phone is stated for sale in over 40 countries nationwide. Some of these countries include Indonesia, Vietnam, Russia, Hong Kong, Poland, Ukraine, Taiwan and Mexico, although both the US and the UK aren't on the list.
In India, the phone will be available starting from September 12. And as for other launches, timing hasn't been confirmed yet.
Aside from the Android One selling point, the 5.5 inch Mi A1 sports a dual lens 12 megapixel rear camera and a five megapixel on its front camera. The rear camera arrangement also has wide angle and telephoto lenses which gives more advanced photography options and of course, the bokeh effect. These kinds of features are something that we normally see on high-end devices such as iPhone 7 Plus, Samsung Galaxy Note 8, and Xiaomi's own Mi 6 flagship. And that's saying something considering the fact that it's only worth aroung a $300 range.
Just to be real, for once Xiaomi isn't being shy in inviting or starting comparisons to iPhone. The only big difference is the price, with the iPhone 7 hat costs upwards $649. Take note that even if it's already in Android One, Xiaomi still opted for its own camera app over the Google alternative. It may be a small detail but it could be big as well depending on the customers' perspectives.
Basically, Mi A1 is an international version of the Mi 5X that was launched earlier this month in China. With the Mi A1, there's a Qualcomm Snapdragron 625 processor which runs the show, along with a 4 GB RAM, 64 GB internal storage and a 3080 mAh battery. Aside from that, there's also a support for USB-C, a fingerprint scanner on the reverse and it would be available in Black, Gold and Rose Gold colors. All in all, it's pretty much an impressive Android One device, one that is worth your penny.
Google has obviously set its sight on making Android One a lot appealing than before because the phones released before since 2014 have been kind of stuck with a budget label. So getting Xiaomi's brand to be part of Android One would help. This collaboration has certainly pleased Google and even called Mi A1 as a "great example" of what Android One program can make. Needless to say Mi A1 is a must-have device that is definitely worth every single cent you are planning to spend on it.