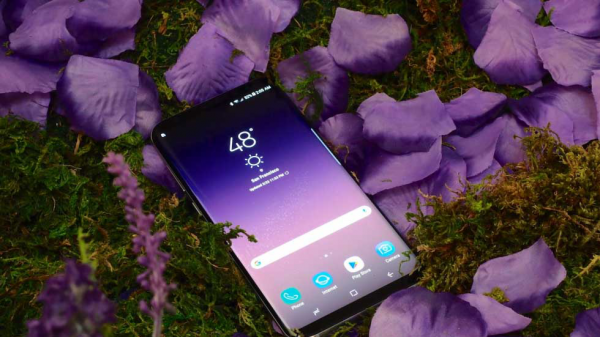 Recently, some users reported having problems with receiving text messages on their Samsung Galaxy S8 and even the S8 Plus. If you're one of these users, well now you know you're not the only one (cue in Sam Smith's "I'm Not the Only One"). Anyhow, the number of users experiencing this problem seems to grow as increasing Galaxy S8 owners continue reporting the same problem.
The worst thing that could perhaps happen worse than missing a single important SMS message is missing out an entire threat of them – and that exactly is happening to some unlucky owners of Samsung Galaxy S8 and Galaxy S8 Plus which had began over the past month
This messaging bug seems to interfere with the SMS (Short Messaging Service) protocol responsible for delivering and sending text messages over cellular networks and right now, it is has been affecting users on all four major U.S. mobile phone networks for quite a while now, even users in Canada, Australia, France and the U.K. are also affected.
Several Galaxy S8 and Galaxy S8 Plus users have reported in a Reddit threat regarding the texting bug where they claim being able to send text messages but they were unable to receive them and claimed that not every text is affected.
"[Galaxy S8 Plus] Orange France. I miss also texts, it is random though," Masteryoan said. Aquie5t added : "I'm in Australia on Optus and I have had the problem as well. Using both Android Messages and the stock Samsung Messages."
"Ahhh. I missed some important work texts earlier in the week that resulted in me dragging my ass into the office three hours early, only to find out that I didn't have to," another user named Culby stated.
A user named Londave claimed, "I know I have missed a couple. Textra on Bell network in Ontario, Canada."
This problem could stem down to firmware issue. And even the third party messaging apps don't stand a chance with the texting bug and does not do any better than Samsung's default messaging app.
Even a user of a Galaxy S7 Edge who goes by the name Turbomuffler claimed to have the same problem as well. According to him:
"I'm missing a few messages. Galaxy S7 Edge, Android Messages app, AT&T. It caused me to drive an hour out of my way to an event that was canceled via a text that I didn't receive,"
As of now, there is still no permanent solution to the problem. However, it looks like it's their lucky day for some Galaxy S8 users as they have tried disabling the Advanced Messaging in Samsung's default messaging app, switch off the Wi-Fi calling settings, reset the Text Messages app and then remove Google's Android Messages from their devices' battery optimization service. While other users tried popping their SIM card – the electronic chip responsible in authenticating subscribers with cellular networks – into another device which miraculously did the trick.
This text messaging bug has been affecting lots of users for a while now. And missing text messages, especially important ones is definitely no joke which is why Samsung should do the best they can to fix the problem as soon as possible before they face the wrath of scorned users, that is if they haven't faced it already.