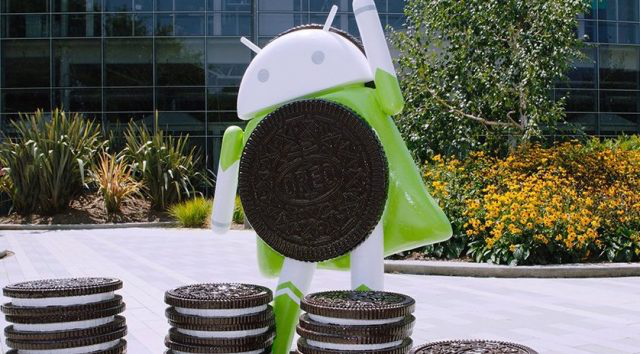 As we all know, a mobile data connection is sometimes, if not often, not reliable so of course, it just won't simply do for users who constantly want to stay connected to the internet and that's where Wi-Fi hotspot comes in. However, not all public Wi-Fi are created equal. To remedy that, there's a new feature in Android 8.1 that tells users about a Wi-Fi network before they go over the hassle of connecting to it. Users won't exactly get the exact information about the network's speed measurements but there is a general descriptor that tells them if the network is lightning fast or slow as a snail.
So if you're one of the users out there who don't have this feature on your device yet, well at times for you to get it – that is, if your device is powered by Android 8.1. This feature is still in the process of rolling out and as mentioned, it's only for Android 8.1 devices which means that it's only for Pixel and Nexus devices as well as a few of Android One devices. And since a few other Android devices that were upgraded to Android Oreo are still on 8.0, if you're not using Android 8.1 yet, you can consider this a glimpse of what's to come. As for fortunate users, this feature had already started showing up on some devices a couple of weeks ago although Google did not release it to all Android 8.1 devices in that instant. In just a few days time though, expect to see this feature on all the Android 8.1 devices.
Should you be using Android 8.1, you will see the speed labels on your Wi-Fi network list which is where you have to go if you want to connect to a new Wi-Fi network. You would also get a description next to each network for which Google has data that says, "Slow", "OK", "Fast" or "Very Fast". These vague speed descriptions are actually connected to real Wi-Fi speed ranges though. According to Google, 0-1 Mbps is slow, 1-5 Mbps is OK, 5-20 Mbps is fast and anything over 20Mbps is considered to be very fast. This kind of feature, you see, is kind of the similar to Google's built-in secure Wi-Fi auto-connect feature that identifies stable networks and connects your device to them through a Google VPN.
This new feature in Android 8.1 is without a doubt, a convenient and useful one as it gives users a chance to save the time and frustration of looking for a stable Wi-Fi connection and connecting to a network which won't suit your internet connection needs. So if all you want to connect to the internet to send some messages, slow networks might still be go-to for you. But if you want to stream videos online, don't even bother considering to connect to a slow Wi-Fi network. Note that the aforementioned labels only show up for open Wi-Fi networks and not those who require passwords or sign-in pages. And if you don't find this feature that useful, you can simply turn off this feature in the Wi-Fi settings which is under Wi-Fi preferences > Advanced > Network rating provider.