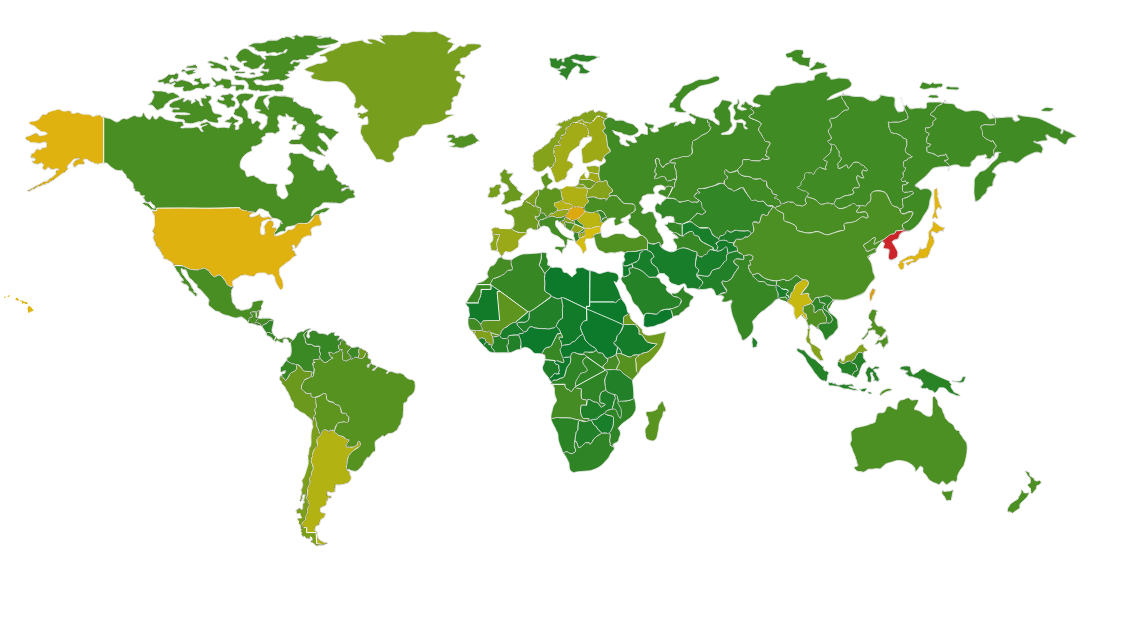 There were two heartwarming pieces of Android news released this week.
First, we heard the news that Android reached a market share of 85%.
Second, we heard that Android is beating iOS in terms of web usage – something that Apple has repeatedly waved in the face of Android fans.
Let's break down these news items and explain why they're so exciting.
A total market share of 84.6% for Q2 2014
Strategy Analytics and the IDC both released similar reports for Q2 2014. Strategy Analytics reported 295.2 million smartphone shipments during Q2 2014, while the IDC reported 295.3 million – a minor difference.
While global smartphone growth has slowed, Android continued widening its lead to reach its highest ever market share. Total Android market share rose from 80.2% in Q2 2013 to 84.6% in 2014.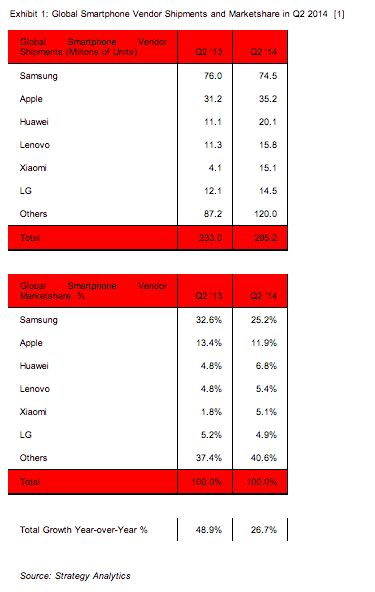 Apple's iOS, meanwhile, dropped from 13.4% to 11.9% year over year while Microsoft and BlackBerry reported respective drops of 1.1% and 1.8%.
That's an impressive number. Nearly 9 out of every 10 smartphones sold in April, May, and June of 2014 was an Android.
Within the Android market, Samsung significantly dropped its market share while Chinese manufacturers gained.
Android is finally beating iPhone in web usage
For years, Apple and its faithful have repeated a similar mantra:
Android has a higher market share, but Apple users use their devices more frequently.
Apple has had the evidence to back up that claim: web usage. Specifically, iPhone users have always had a higher web usage rate than Android users, which suggests that iPhone users are more likely to browse the web on their devices.
Of course, Android fans have long argued that a lot of Android devices are not built to access the internet. Or, some lower-end Android devices have limited functionality and are designed for a single use – like playing kids' games, which lowers the overall web usage total.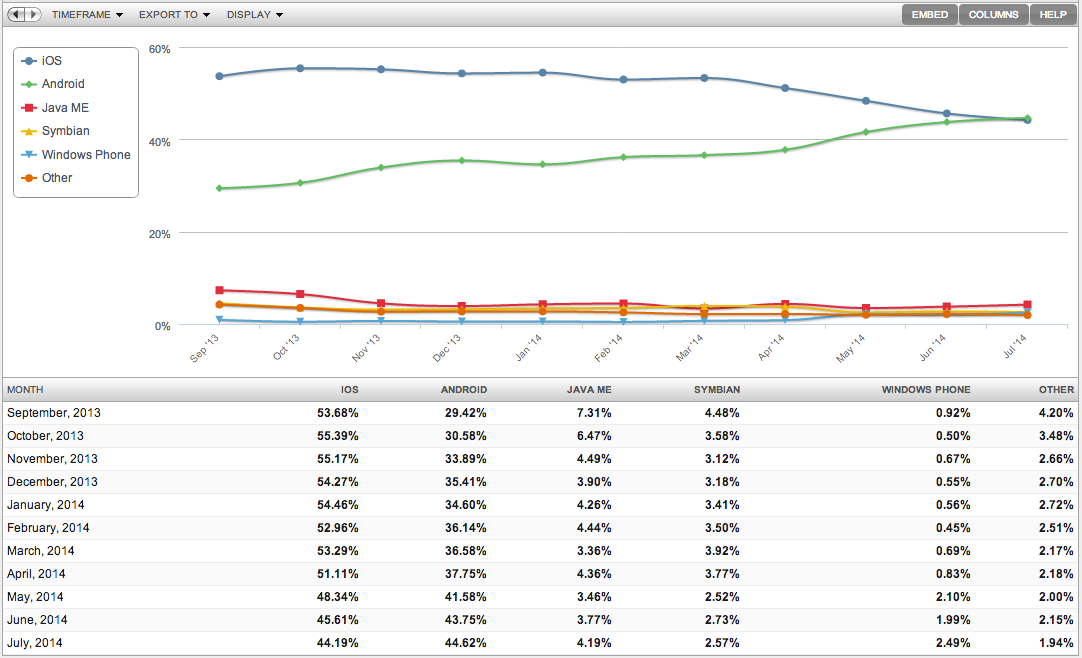 Finally, Android fans have real evidence that Android is beating iOS. After a long wait, web traffic on Android devices is higher than web traffic on iOS devices.
In other words, Tim Cook and his mocking words against Android devices can finally shut up.