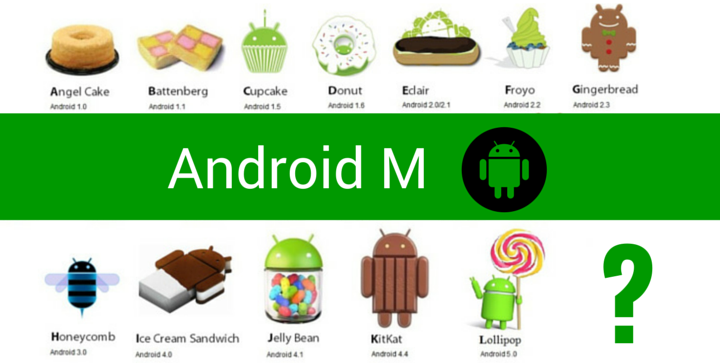 The Android Lollipop got launched after a lot of hype and anticipation. It released in May last year and faced initial problems that got sorted out by November. That was 6 months after its launch. The roll out of this OS is still taking place and even as that is being done, you have news about Android M, which is going to be released by November this year.
So what is Android M going to bring to the table and how is it going to be radically different from the Lollipop?
Well, to start with, let me tell you there are no major visual changes and you can expect only them at the back end. Google has added some new features with the promise of adding more before its release though.
Similar branding approach to Lollipop
What is common though is the move to name it Android M, just like they did with the Android L, that finally became Lollipop. This time too, there would be a lot of guessing as to what "M" will stand for till the time of release. For now, the beta version is still in its infancy but exhibits many changes already with regard to performance like a longer battery life. Google is striving to bring about a drastic improvement in the core and for those used to Lollipop; the improvements would be a welcome addition.
If the Lollipop represented a total visual and performance design change over KitKat, Android M promises an even better user experience. Many of the bugs have been fixed and this OS is going to be a free update for those on Lollipop. Typically, names like Motorola, HTC and LG will have first access to it followed by Samsung and the rest. This should happen in early 2016.
Features you will love
As of now, the Android M beta can be experienced on the Nexus range only. Readers be warned that it is early days yet and some of the features may or may not be seen in the final release. Having said that, some of the new features like the Android Pay, Fingerprint scanner, the Google Now on Tap and much improved copy paste functions are too good and novel to be discarded.
Similarly, the multi-window mode feature is another one that has been introduced in the Android M and all these represent significant introductions by Google. They have surely taken consumer feedback into account and brought these into the fore, right at the beta stage so that they can refine and improve before final release.
Google has to sustain interest
Google has recognized the need to keep reinventing itself as far as its approach to the Android OS is concerned. Despite a healthy market share, it cannot take chances with Apple closing in rapidly. The Android M is yet another initiative in this direction and should certainly help it maintain market share.