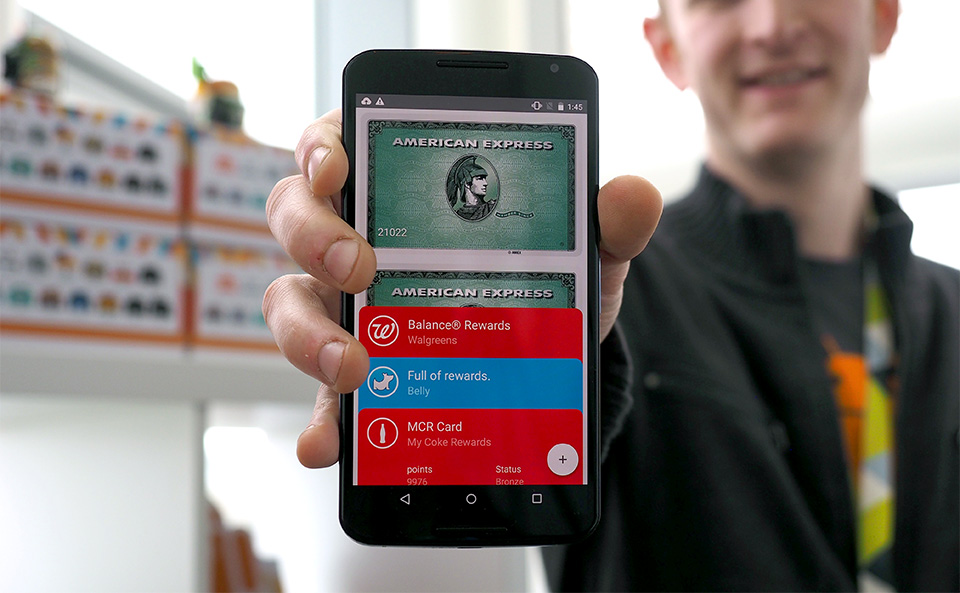 You can soon have access to the Android Pay and that is from the horse's mouth. Google through its official Twitter account for Android has said the Android Pay will soon be available, though a definite time has not been mentioned.
Google's answer to the Apple Pay advantage has been awaited by many of its users. The earlier report of being launched in the last week of August has been proved wrong. Strangely, there was also a report of the Samsung Pay being launched in the 3rd week of August that has also been proved wrong. The company says the new date may be the 28th of September and only within the US.
Android Pay should help retrieve lost ground
With Google Wallet not a success, the announcement during Google I/O 2015 that Android Pay was on its way sent a clear signal that Google is trying to retrieve lost ground with this introduction. The other announcements made relating to Android Wear and Android Auto were of no less significance but this one elicited a better response and has raised expectations.
The advantage with this app is that dissimilar to the Google Wallet and the Apple Pay, it is not restricted to any one official app. Developers will be free to add this as a one-tap payment facility to apps of their own and therefore the scope and exposure are likely to be far greater.
Developers would also be able to take full advantage of the NFC capabilities of mobiles through the HCE or Host Card Emulation of Android, which will in turn enable users to purchase online as well as at retail stores using apps of third parties.
Google Wallet will not be taken off
The introduction of Android Pay will not mean the end of Google Wallet. It will make the process easier for users to now connect to their already created Wallet accounts through apps that make use of Android Pay. You will also not need the Wallet connection to make use of the Android Pay.
As of now it is not clear how this is going to impact the acquisition by Google of any of the intellectual rights as well as technical formalities related to SoftCard. There will be some link for sure that will get unraveled with time.
Simplicity of use will be the key
Google is sure that the simplicity of usage of this app will be the key to its success. The user just has to have an unlocked phone and keep it near the NFC terminal to be able to complete the purchase. Security is not compromised either as there is a new account number created virtually each time as soon as the credit card is added and therefore the actual credit card number is never visible to anybody.
Google is in talks with all major card companies to ensure this is a smooth experience and will also work with more than 750,000 retailers to accept such payments.