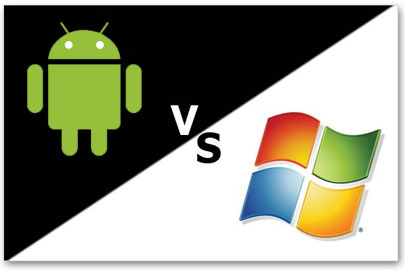 Microsoft looks like is losing steam and market share in the mobile business of late. But their enterprising Chief Executive Officer, Mr. Satya Nadella, has dismissed reports of it getting out of the mobile race altogether. Instead he says the strategy has shifted from the phone to the OS Windows 10. He cites the example of the health app of Microsoft that has been shoehorned on both the Android and the iOS as an example of what direction the company wishes to take with its OS.
Intention is to ramp up apps and services
Microsoft has laid off close to 7800 staff and has also taken a hit of $7.6 billion on its revenues. Following this, the decision has been taken to invade the popular smart phone operating systems of Google and Apple with apps and other services and this represents a paradigm shift in strategy. Readers will remember that Microsoft bought this mobile business from Nokia in 2012 and unfortunately over the last 3 years has been unable to make a severe dent to the market shares of Google and Apple.
But as per Mr.Nadella, they are not yet quitting. He says they do not want to be present just for the sake of being there and with yet another similar looking phone. Instead he wants to make an impact with application endpoints like their Outlook, Sunrise, Skype to name a few and wants these to be present on every Android and iOS phone – almost 2 billion of them and counting.
Microsoft has more to offer
With more than 60apps as well as games overall and in excess of 10 apps just for Android like the OneNote, OneDrive and Outlook being very popular, the company is confident it would be able to maintain its presence and brand recall among users. It has been striking deals with Android phone and tablet makers to ship their devices pre-installed with Microsoft apps.
Microsoft has a problem with the Windows Phone. Very few of the big handset makers have taken to making them. Microsoft has been making its own phones by and large. If this continues, Mr.Nadella has confirmed they would continue to make them and they will be sold as Lumia devices. He said they will not compete with the majors but make representative devices of what is possible with the Windows OS and try to compete.
Microsoft cannot afford to quit the handset market
The company has sold the Windows 10 OS citing the advantage of its availability on the entire spectrum of devices – from smart phones to the desktops. This "universal apps" commitment has to be and can be met only through the existence of a mobile device for a completely seamless experience.  That is why Microsoft cannot afford to quit this segment and would have to launch a few "premium" phones to remain in contention and compete with the other majors.
Its Microsoft Edge browser too has to become more familiar to users and that can happen only through its own phones. Surely Mr.Nadella has a lot of convincing to do to motivate customers to buy Windows Phones.