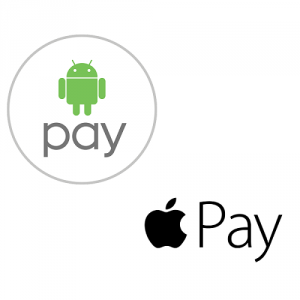 There was a lot of anticipation coupled with boatloads of excitement when the Apple Pay was launched last year. That momentum in hype continued when Google launched the Android Pay and users thought they would have a breeze making payments through their device and shop freely. Both platforms were primed to be paradigm shifting firestarters according to tech experts and users alike. So why haven't they still picked up steam in the market? Let us find out why.
Local stores refuse to cooperate
However, those expectations have been belied mainly because of the non acceptance of payments through mobile phones by many local merchants. The problem appears to be a deeper one and related to card payments to start with.
A survey was conducted to check out if the merchants would be willing to accept payments through PIN credit and debit cards or EMV cards instead of the swiping of magnetic stripe cards. That survey has not been very encouraging at all with only about 30% of the local stores saying they would be willing to accept payments through PIN credit or debit cards by the deadline set for October 1st 2015.
This deadline set by major payment processors like Europay, Visa, and MasterCard to ensure that fraudulent payments through magnetic stripe cards are eliminated has not been taken seriously by the merchants, it would appear.
Negative ripple effect for Apple and Google
Considering this figure of close to 30% is a drop from the earlier figure of 34% that was reported in March, it looks like the problem is here to stay for some more time. That is bad news for Apple and Google who were relying on the quick rollout of the Oct 1st deadline for replacement of the checkout terminals with the ones that can not only accept chip cards but also payments from mobile phones. Going by this, both Apple Pay and Android Pay are not likely to take off as expected.
The stakes are much higher for these companies. They were also hoping that through the Apple Pay and Android Pay systems, they would be able to leverage advantages to encourage more and more people to buy smart phones. They were also hoping to open up fresh advertising as well as marketing avenues within the stores.
Other issues brought to the fore for non-implementation
Technology is not the only issue dogging the progress. Other issues are being highlighted now with regard to the installation of the terminals, the training and also the time taken to process payments through them.
The fact that some of the merchants like restaurants do not suffer fraud leaves them with no great motivation to switch to such EMV card payment systems. Even customers who have got the cards are finding it difficult to get used to them and that is another reason why the progress of replacement of terminals is tardy.
The expectation is that by December, close to 45% of the merchants in the US would have got their terminals replaced and these include the big store as well as restaurant names. The issue is with the smaller merchants, who are resistant to change.
Till the roll out is complete, it is unlikely Apple Pay and Android Pay will become as popular as initially thought.