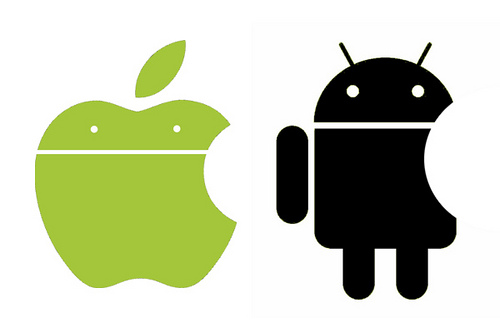 The Thanksgiving holiday spending this past year was at an all time high as far as mobile shopping went. A report from Digital Analytics Benchmark says that iOS smart phone shoppers spent more than Android smart phone shoppers by a whopping 25%.
The average spend of the Android shopper was $97 per order while the iOS shopper spent $118 per order. It is pertinent to note here that this was the average spend on a per user basis and not the total spending within the US or globally for each of the platforms.
iOS Users Predicted To Spend More
The report goes on to add that the contribution of iOS users to online sales was at a healthy 21.9% compared to just 5.8% from Android users. It further suggests that the Apple users are 3 times more willing and likely to buy goods from their smart phones and other devices than the Android users.
These figures seem unrealistic when you know that Android has a stranglehold market share of more than 80% globally. So what do these figures mean and are they for real?
Apple Has Made Online Shopping Easy
The perception or logic behind this appears to be that the Apple user is a more affluent individual and at ease with technology. While the latter half of the above statement may be true to a certain extent, the first half is certainly debatable and quite out of sync with reality.
Indeed the fact is Apple has made it very easy for its users to buy goods from its phones online and that has enabled even those who are not very tech savvy buy stuff online. Then you have the Apple Pay which has used the NFC technology to good effect, making things even more convenient for any iOS user to purchase online.
Android Users Are Equally Comfortable With Technology
To allude that Android users are not so comfortable using technologically advanced products is being quite simplistic and naïve. In fact the opposite is true. It is the Apple user who does not have to put much effort into operating an Apple device and therefore likely to be less tech savvy than his Android peer.
So to put things in its right perspective and to enable Android users to buy more stuff online, Google has to do what Apple has done for its users. That is facilitate an easier online experience and create the necessary ecosystem to make that happen. It needs to bring in the technology that has been around for quite some time and bring it on par with that of the iOS. That will enable more Android users to also shop online and for high priced products without any security concerns.
Indeed with such a commanding market share, Google has everything going in its favor to spruce up its ecosystem. It is ironical that Apple has been allowed to steal a march over Android when it comes to online shopping and Google needs to wake up and smell the coffee soon.